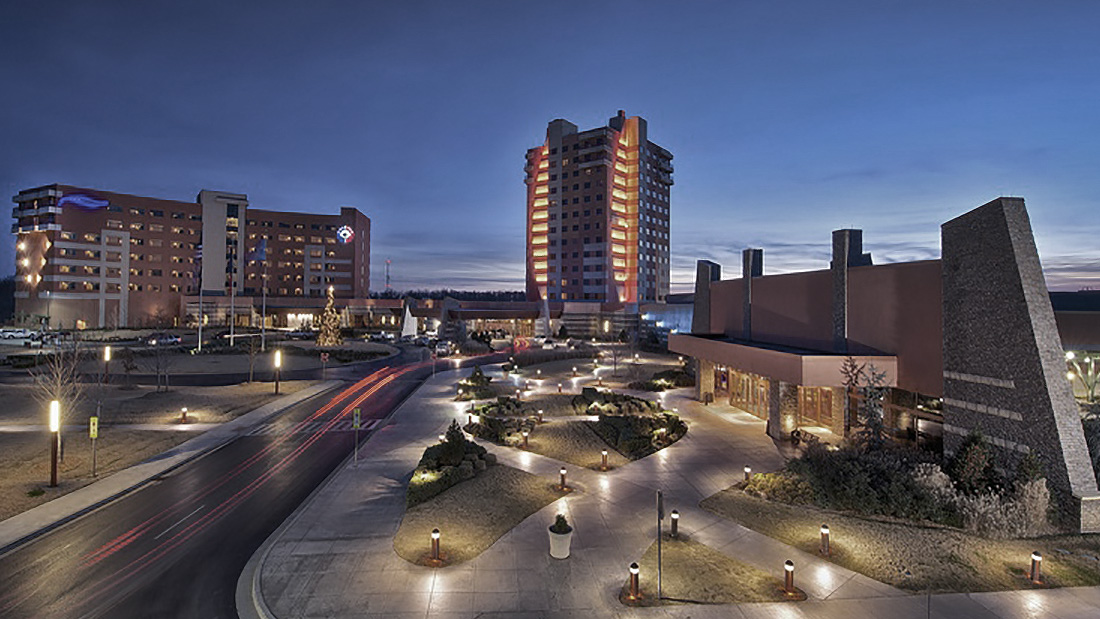 Downstream Casino Resort is located in Quapaw, Oklahoma, near Oklahoma's borders with the states of Missouri and Kansas.
Gaming and hospitality veteran Timothy J. Brown served as President and General Manager for this major casino resort, during from 2007 through year-end 2010.
The full-service destination gaming resort is owned and operated by Downstream Development Authority of the Quapaw Tribe of Oklahoma.    The casino resort features 70,000 square feet of gaming space, 374 guestrooms in two towers,  numerous restaurants, and a variety of meeting and event spaces.   The resort opened in mid-year 2008.
Timothy Brown and Adventure Entertainment Cos. ("AEC") have formed a joint venture to provide full-service consulting, project design-development management, and location-based entertainment to casino and gaming resort facilities.   AEC is an operating unit of StoneCreek Partners LLC.