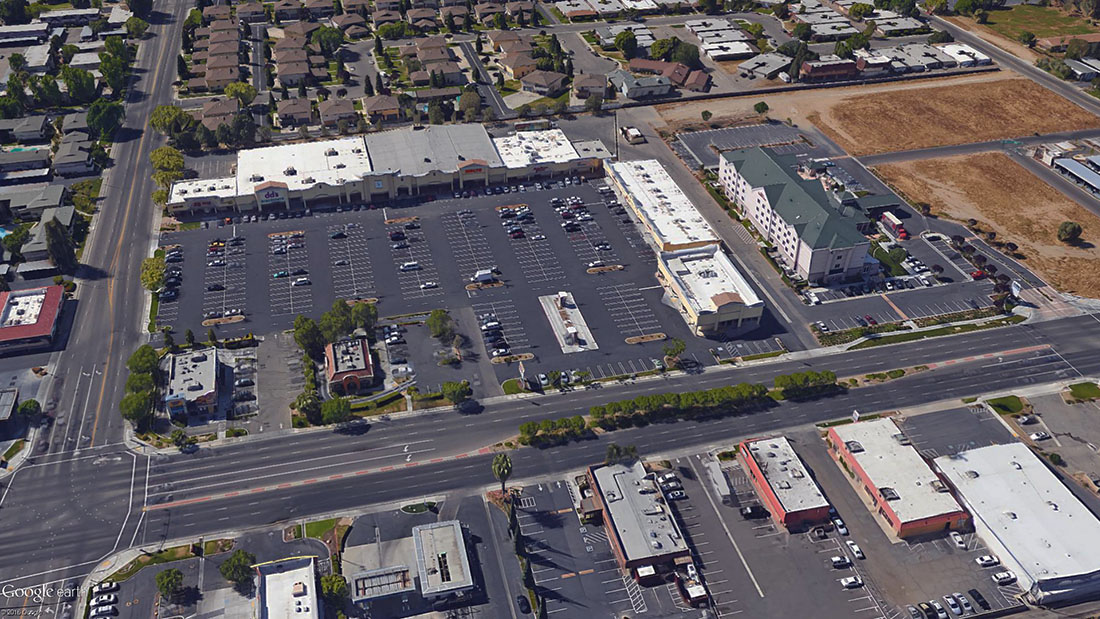 Owner Representation – Community Retail Center
A+O Properties, Inc. (Los Angeles)  |  Owner representative and property manager, including leasing responsibilities, for community shopping center in Clovis, California.
Real estate consultation included prospective re-positioning and redevelopment of this major power center and community shopping mall, currently by national credit tenants such as Hometown Buffet and Big Lots. Shaw Village Shopping Center is an 80,518 sq. ft. community shopping mall anchored with quality national and local tenants. Shaw Village is situated in Fresno/Clovis, part of California's fast-growing Central Valley.
Work performed while engaged as property manager, leasing, and lease administration manager for this community shopping center.
Shaw Village is located at the signalized intersection of W. Shaw Avenue and Peach Avenue. Shaw Avenue is the area's predominate retail corridor that is home to scores of national, regional, and local merchants and restaurant operators. For Tarzana Plaza Ltd.