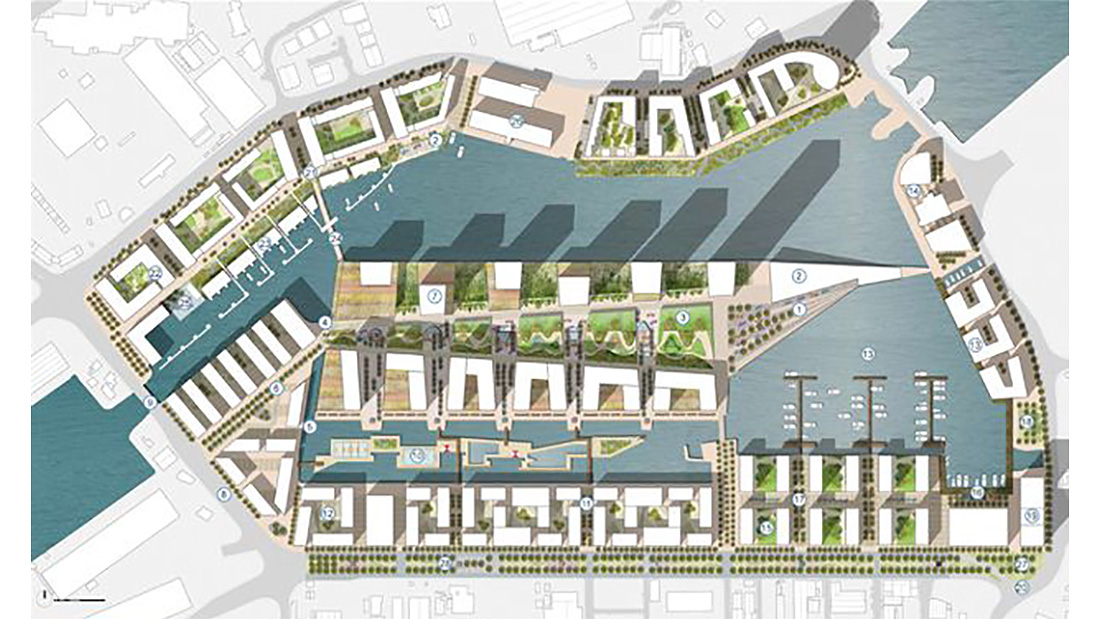 Wirral Waters Scheme to Transform Birckenhead Dockland
GLOBAL PLAYERS BRIEF  |  Wirral, England
Wirral Waters megaproject is expected to be the site of significant building starting in 2018.
The Wirral Waters scheme is a 4.5 billion plan for redeveloping 500 acres of the Birckenhead Dockland, on the Wirral Peninsula (England).   It is centered on the Wirral Dock system on the banks of the River Mersey overlooking Liverpool's world-class, city waterfront.  Birckenhead is best known as a seaport and a center for shipbuilding, along with allied industries.
Wirral Waters will transform the derelict docks in Birkenhead into a world class waterfront that is alive with activity both on land and in the water.
It is the largest regeneration (redevelopment) project underway in the UK.
In November 2010, the project received a full Government approval.   The scheme was presented to the public in September 2006, after 18 months of design.   When first presented, scheme sponsor Peel Holdings estimated that if approved, full realization of the project might take 30 years. Wirral Waters is a sister program of the Liverpool Waters project. A project of Peel Holdings.