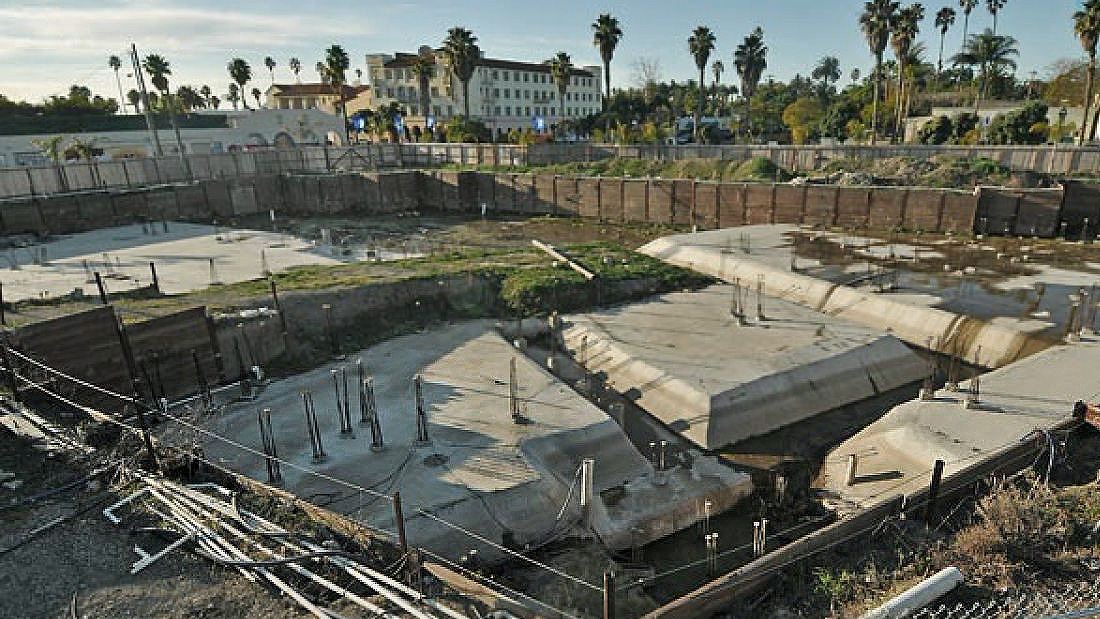 La Entrada Resort Santa Barbara
Mountain Funding, LLC  |  Program management of initial Phase 1 construction for resort and fractional ownership hotel development in coastal Santa Barbara.
Construction scope primarily site prep, de-watering, and driving of pilings. The property was subsequently sold to 35 Hotel Street Partners, an affiliate of Woodridge Capital Partners LLC.
The La Entrada project was at the time entitled for a 114-room luxury hotel, nine fractional ownership units, and 21,557 square feet of retail space with open plazas, paseos and gardens. The resort architecture evokes the Spanish Colonial Revival style long-admired in Santa Barbara. The Hotel Californian, a small commercial hotel that is part of the redevelopment plan, was built in 1925 as one of the first buildings to be designed in the new Spanish Colonial Revival style envisioned by city leaders in the 1920's that now defines Santa Barbara.
Our client work here was part of our ongoing hotels and resorts development consulting practice.