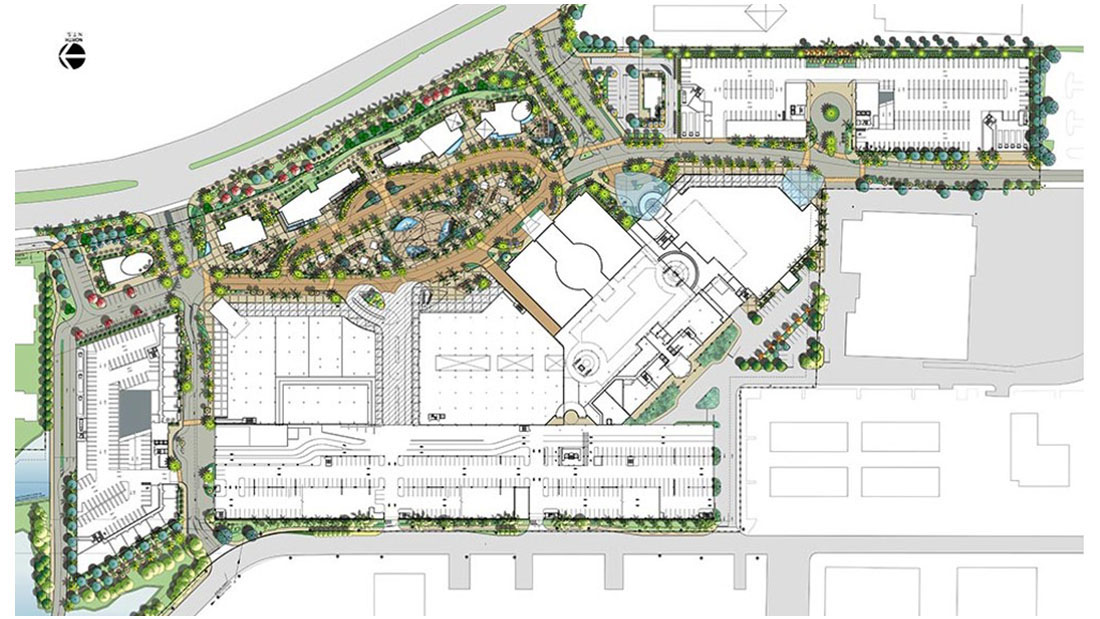 Shopping Mall Redevelopment Concepting
Shopping mall redevelopment concepting for Plantation Fashion Mall in Plantation (Broward County), Florida.   StoneCreek Partners was retained to evaluate net financial results from alternative redevelopment schemes for the defunct retail mall.   Each alternative in consideration involved some form of demolition and new mixed-use program that would integrate all site components..   The overall site includes the mall, along with office and hotel (Sheraton Suites) components.
At the time the study effort commenced, the existing shopping mall was in decline with the tenant mix already transforming to office and governmental users.   The malls decline was a result of somewhat poor location given regional roadways, the rise of numerous competitive retail offerings, and an obsolescent mall design at its upper levels.
The mall and its adjacent components were eventually renamed 321 North and fully redeveloped in a mixed-use scheme.
Our consulting work included an evaluation of strategic alternatives for the shopping center, mall redevelopment and renovation options, tenant and sales mix, and alternative leasing plans to support various lifestyle, location-based entertainment, retail, health services, and mixed-use revitalization options.   The shopping mall redevelopment concepting also included competitive considerations given nearby regional malls with arguably better locations for retailers considering regional site selection, including the Westfield Broward, The Fountains, and the mega-destination Sawgrass Mills mall.
Our affiliate AEC Creative was responsible for programming of a unique 3rd-Floor events center – explored and prepared for implementation during renovation.