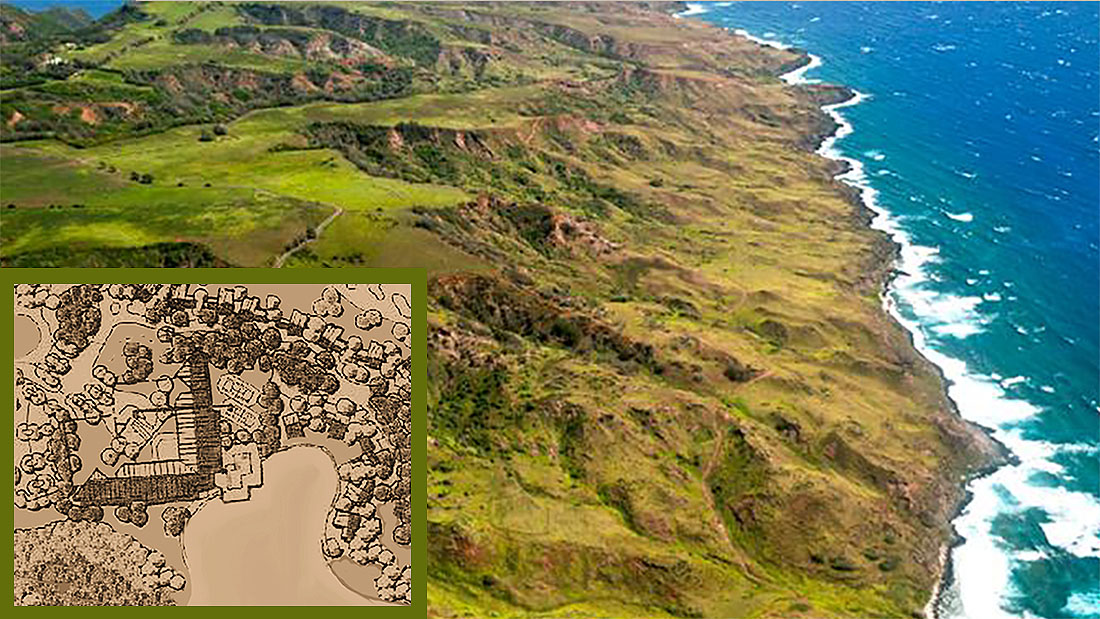 Project Feasibility Study for Resort – Molokai Island
Confidential Client  |  As hotel-resort development consultants, we provided a resort project feasibility study with financial projections and capital budgeting, along with select development due diligence items.   For a proposed resort on the mauka side of Kamehameha V Highway east of Kaunakakai on the island of Moloka'i.   StoneCreek has worked with clients throughout the Hawaiian Islands preparing due diligence reviews for proposed acquisitions, conceptual approaches to resort development, and project feasibility studies for resorts, shopping centers, and planned communities.
Most of the history of the first Hawaiians in Molokai comes from chants, passed down from generation to generation, which have kept a chronology of events, battles and lineage. Captain James Cooke signed Molokai in November 1778, on his first visit to the region – the Sandwich Islands as he called them. Captain George Dixon in 1786 was the first European to actually set foot on and visit Molokai.  Hawaiians first migrated to Molokai about 650 A.D., generally considered to have come first from the Marquesas, then in double hulled canoes from Tahiti and other South Pacific islands.
On the Hawaiian islands, feasibility studies for resorts can become complex, with sensibility for cultural and historical factors of Native Hawaiians requiring – always required.   This project feasibility study for resort was no exception.