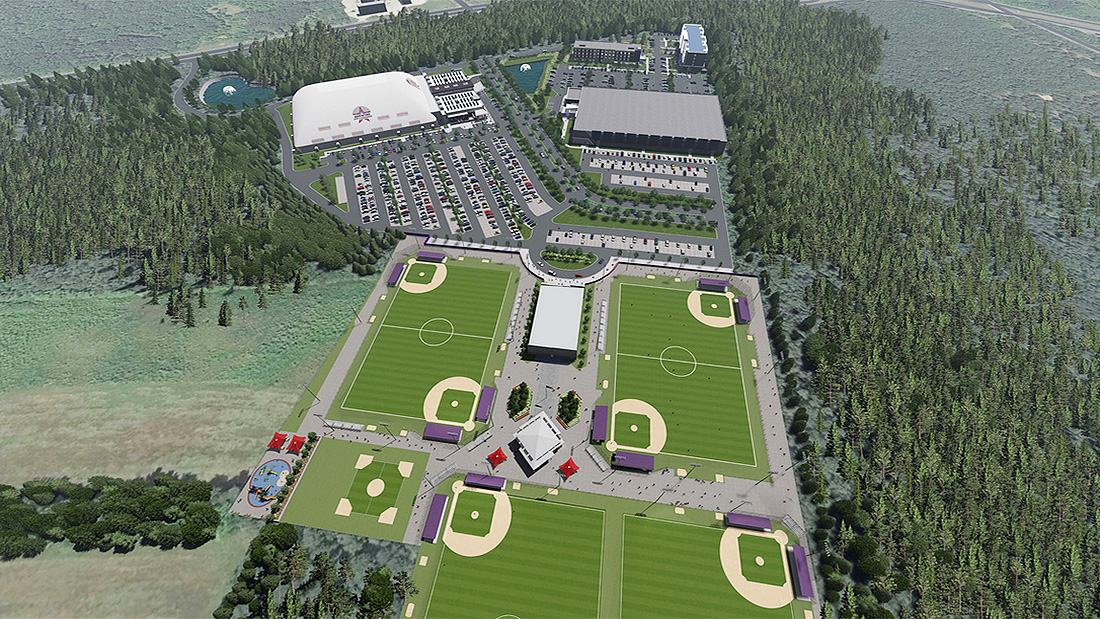 Youth-Sports and Entertainment Complex New Jersey
GLOBAL PLAYERS BRIEF   |  Jackson Township, New Jersey
Adventure Sports & Entertainment, LLC is underway with an 87-acre "youth sports" and entertainment facility to be located in Jackson Township, New Jersey.  The facility will be situated adjacent to Six Flags Great Adventure.  The indoor/outdoor facility features an 89-FT high, 117,000 SF "sports bubble" connected to a 45,000 SF recreational facility, which will an array of venues:
Four multi-use indoor turf fields
Five full-sized convertible basketball/volleyball courts
A flexible multi-use outdoor turf field,
Rock climbing wall and ropes courses
A sports bar/ food concession areas,
Laser tag experience and full arcade area
Speed/agility recovery areas and retail space
Party rooms
The sports venue will be part of the Jackson Crossing complex, itself a development of Cardinale Enterprises (Jackson Township).   The design team for the facility is Melillo + Bauer Associates, Inc. and Studio 200 Architecture, LLC.
SOURCE:  Business Wire