— Nahman Construction (Nigeria) Forms Alliance with StoneCreek Partners
FOR IMMEDIATE RELEASE
Nahman Construction and StoneCreek Partners LLC announced today their strategic alliance for joint pursuit of development opportunities in the Sub-Saharan Africa region.
Lagos, Nigeria – August 22, 2018 – Major West African construction firm and California-based advisory and development firm form partnership to explore real estate opportunities in Sub Saharan Africa region.  Baxter Slaton of StoneCreek Partners to lead the business alliance.
"We believe that StoneCreek Partners' international resources and design and development experience combined with Nahman Construction's successful track record over the last 49 years makes this an enviable alliance that will get things done,"
said Christopher Nahman who oversees operations for Nahman Construction.
"With a select number of high profile projects in the pipeline in Ghana and Nigeria, it was imperative that we formed an alliance with a firm that not only demonstrated decades of successful projects in the region but also a reputation of integrity and trustworthiness. Nahman Construction has exceeded our expectations," said Donald Bredberg, CEO of StoneCreek Partners. "We are particularly fortunate to have Baxter Slaton, our SCP Managing Director for Sub Saharan Africa, leading our contribution to this alliance."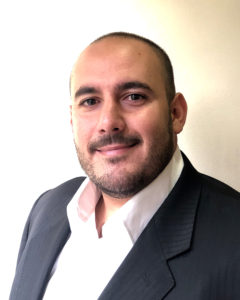 Chris Nahman, Nahman Construction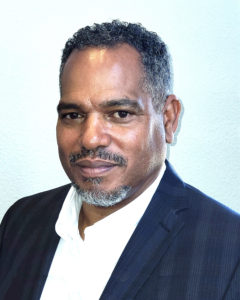 Baxter Slaton, StoneCreek Partners Africa
Nahman Construction (http://www.nahmanconstructionltd.com) is a multidisciplinary firm founded by Joseph Nahman in 1969. The Lagos, Nigeria based company has earned recognition for undertaking large, complex projects, fostering innovation, embracing emerging technologies, and making a difference for their clients, employees and community.
StoneCreek Partners LLC (https://stonecreekllc.com) is a fee advisory and development organization based in Los Angeles, California, with partner offices in select global regions. StoneCreek Partners was founded by Donald Bredberg and partners in 1994, having previously held executive positions with Universal Studios (Los Angeles), The Irvine Company (Newport Beach), and the family office of HES' Abdulaziz, Khaled, and Waleed Al Ibrahim (Riyadh, Jeddah).    Baxter Slaton has held positions as Head of Properties and Business Development with the Silverbird Group, a leading West African media company headquartered in Nigeria. Along with the expertise of its affiliate Adventure Entertainment Cos. LLC ("AEC"), StoneCreek Partners focuses on projects and products in the entertainment, hospitality, tourism and commercial real estate and retail industries.
For more information about this media release, please contact David Mitchel at AEC Media Group (AEC) in the U.S.
# # #