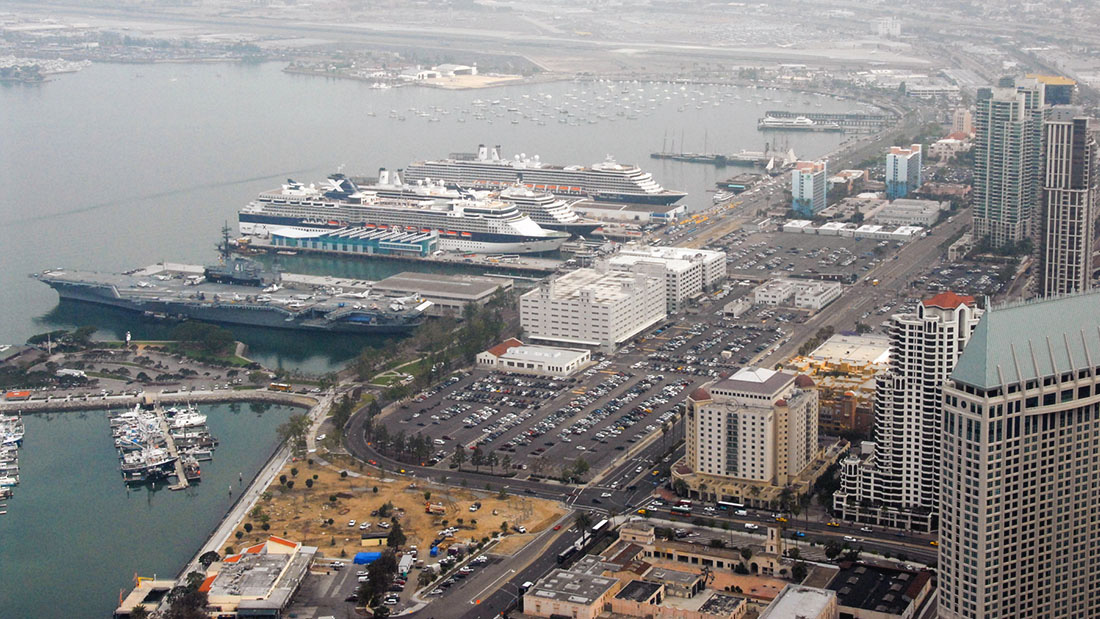 Port of Long Beach has Busiest July in its History; Other California Ports Also Spike
AEC's Growth Monitor
Transport Topics reports that the ports of Oakland, Los Angeles, and Long Beach, have stayed busy during California's fires, and in fact have seen busy summer volumes.   For the Port of Long Beach, July 2020 activity was an all-time record.
The Port of Oakland saw a 33.4% increase in units processed in July 2020, over the same period in 2019.   The Port of Long Beach reported July 2020 was the busiest month in its 109-year history – some 753,081 TEUs, a 21% increase as compared to July 2019.   At the nation's busiest port – the Port of Los Angeles – although units processed for July were not record-breaking the results for July were still the best of 2020 (so far), some 856,389 TEUs processed for the month.
Transport Topics reviewed port operating results for facilities throughout the U.S.   California's three ports mentioned here were among the best reported.  The Port of Baltimore was among those ports still showing the largest activity drops since same reporting periods in 2019.  The Port Authority of New York and New Jersey did not have July numbers at press time.
The full article at Transport Topics' website is an interesting read and can be viewed by clicking here: Ports Say Business Beginning to Recover