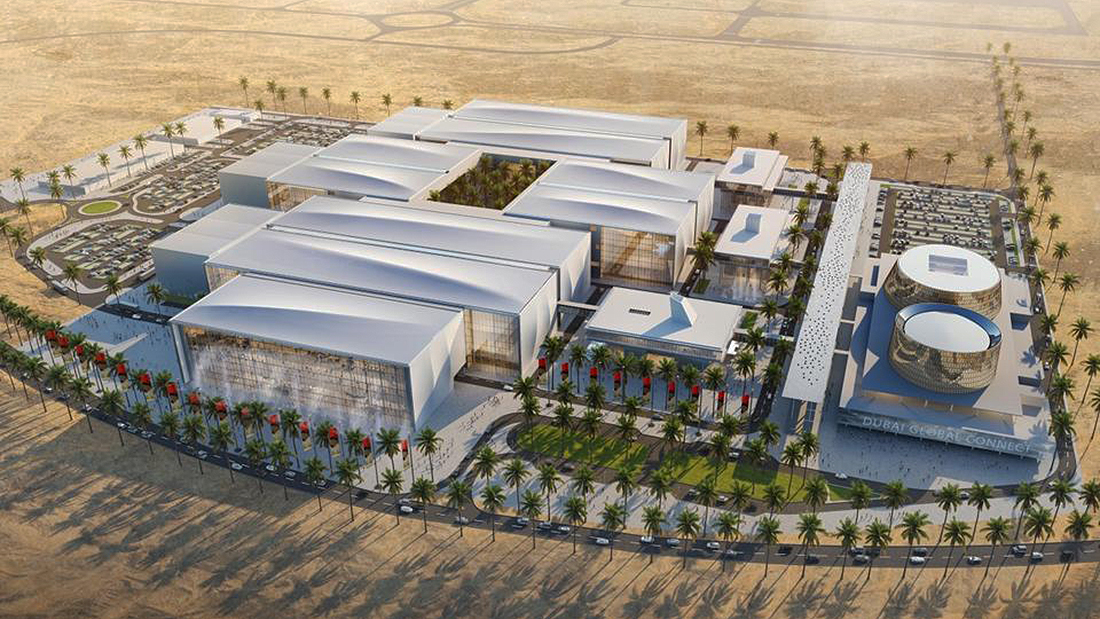 Wholesale Trade Market for Dubai, in Development
SCP's Project Monitor
A wholesale trade market for Dubai is now under development, to propel Dubai as a destination for global players in wholesale trade.   Investment Corporation of Dubai ("ICD") is creating the one million SF wholesale mart, to be named Dubai Global Connect ("DGC").
Also known as "The City of Trade," the DGC is a next economic development program for an emirate well-known for such innovations.   The facility will boost Dubai as a global destination for players active in wholesale trade.  ICD is a sovereign wealth fund of the United Arab Emirates.
The initial focus of the BtoB wholesale market will be in three industry sectors:   furniture and living, food, and fashion.  Wholesale markets around the world offer permanent showroom spaces that are open to qualified retail buyers and designers, manufacturers, and industry professionals, and can be fitted-out by sellers according to their own style and budget. The showrooms are closed to the general public.
Market Center Management Company, Ltd. (Dallas) has signed on in strategic alliance with DGC for the development and management of the facility.  MCMC operates ShanghaiMart, Trade Mart Brussels, and Dallas Market Center.
ICD's announcement and a description of this wholesale trade market for Dubai, is covered in a recent article by Arabian Business: Dubai unveils plan for giant B2B wholesale market