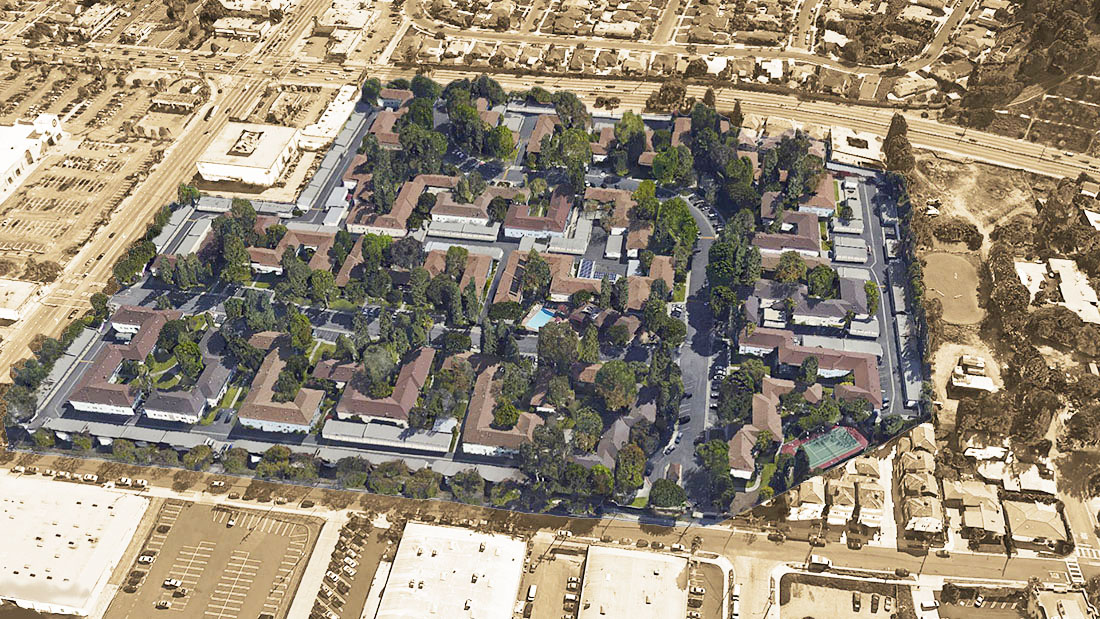 Feasibility Study for Affordable Housing Project
Feasibility study for affordable housing project then known as the Rodeo La Cienega Redevelopment Project Area (Cameo Woods) in Los Angeles, California.    Our work as local government real estate consultants included a market study with financial analysis, along with select due diligence review, for the proposed condominium conversion of a 384-unit rental housing community.
The developer for this 27-acre redevelopment project was Hotel del Coronado Corp. (San Diego).   The Community Redevelopment Agency of the City of Los Angeles was the public agency involved with this affordable housing initiative.  The Community Redevelopment Agency of the City of Los Angeles was a local community redevelopment agency that financed and assisted in the development of multifamily affordable housing using local tax monies and federal community development grants. The State of California dissolved all such community redevelopment agencies in June 2011.    When it was first established in 1948, the Community Redevelopment Agency of the City of Los Angeles was dedicated to revitalizing, refurbishing, and renewing economically depressed areas of the City of Los Angeles.
Our project feasibility study was used to support the financing for the project, provided through the State of California SB-99 mortgage revenue bond program.   California law in the 1980's authorized both state and local governmental entities to issue tax-exempt mortgage revenue bonds ("MRBs").   The proceeds from the sale of these bonds was used to provide financing for the development of housing at interest rates that were below prevailing market rates.   At the time, State law generally restricted availability of this subsidized financing to low- and moderate-income households.
Subsequent to our feasibility study for this affordable housing project the SB-99 mortgage revenue bonds were issued and the developer proceeded with the condominium conversion of the former apartment community.   The residential community is situated adjacent to the region's Baldwin Hills community.