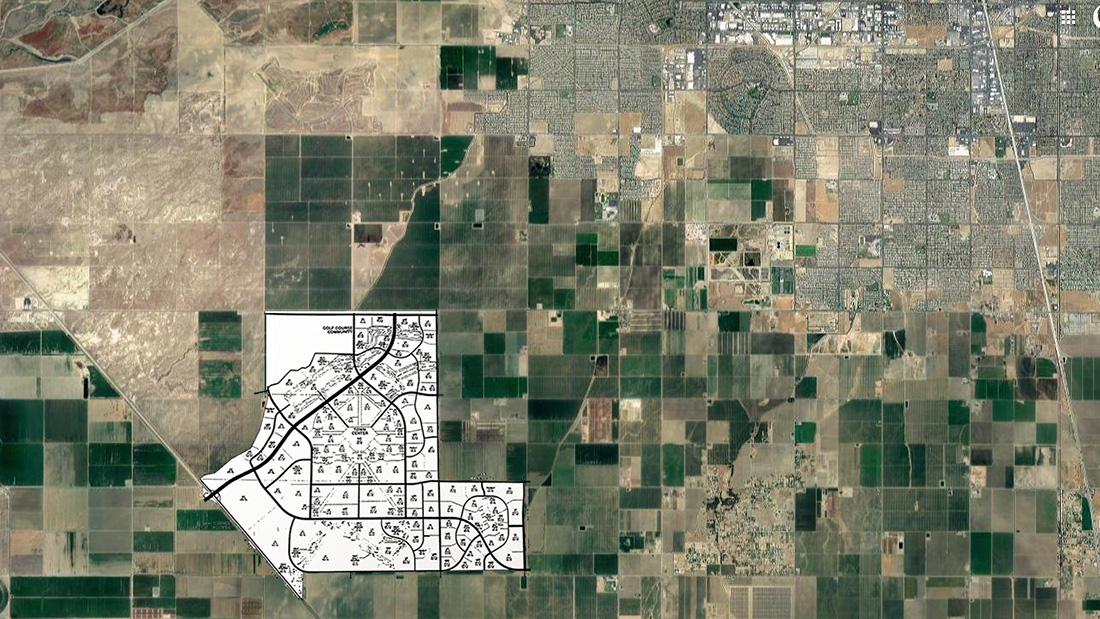 Pacific Rim Land Inc.  |  StoneCreek provided disposition support to the owners of this major 4,324-acre landholding with entitlements in place to support a new town development.   The South Korea-based landowner had encountered cash flow difficulties in the midst of its pre-development efforts.   The property was planned as a "new town" with a blend of traditional and contemporary master design approaches integrated through a comprehensive open space system.
Work effort included preparation of an updated master plan, offering memorandum documents, solicitation to and negotiations with prospective buyers, and overall property disposition efforts.  StoneCreek was successful in identifying a prospective purchase for the property with an offer presented, which the landowner declined and elected to move forward with a bankruptcy filing.   The purchaser's offer would have provided a profit to Pacific Rim Land.   Pacific Rim Land Inc. was an affiliate of Sun Rise Development Co. Ltd. based in South Korea, beneficially owned by Ju Young Kang.
The discovery of gold in the Kern River in 1851 brought substantial interest from those headed from the East Coast, in the Bakersfield-Kern County region.   Since its early beginnings, the mountainous range of the San Bernardino Valley has been known as an area where new trails are blazed in this vast region.