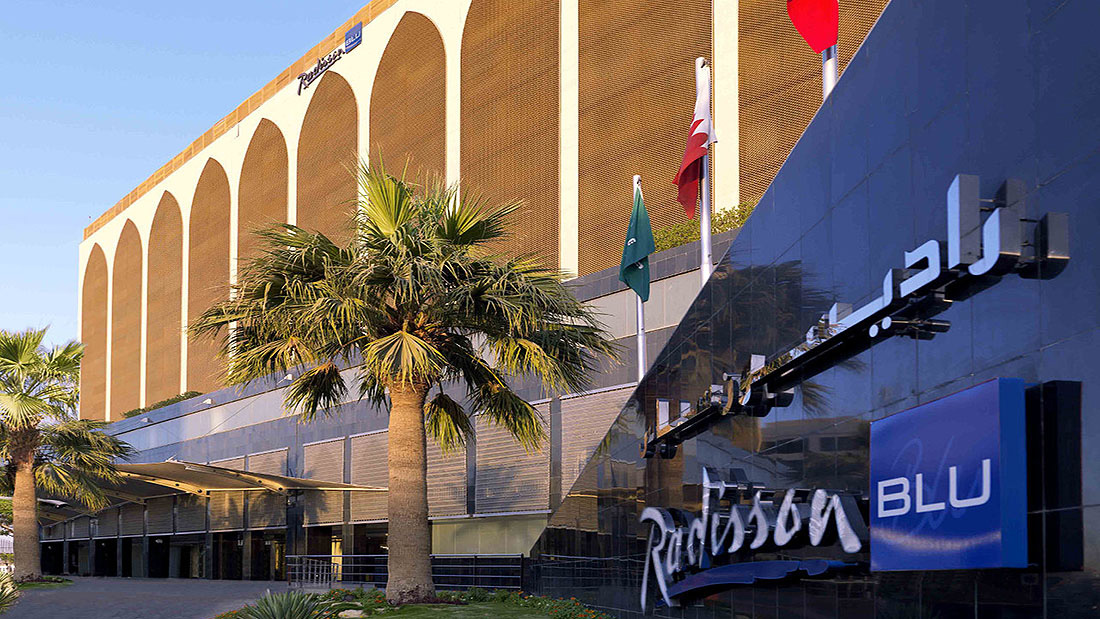 Hotel Portfolio Due Diligence
We provided hotel portfolio due diligence for a group of Hyatt Regency hotels located in Saudi Arabia, each of which has since been reflagged.   As due diligence consultants' our work was performed as part of the global real estate asset management practice at Newfield Enterprises International (a family office).
The engagement involved a portfolio of existing Hyatt Regency hotels operating in Saudi Arabia, for potential portfolio acquisition by client.  Each of the portfolio hotels was luxury class and in superb locations within their separate trade areas.   The due diligence report included an evaluation of competitive hotels, management contract review, and an analysis of each facility's sales and operating history.  Departmental staffing and profitability and 10-year EBITDA projections were also prepared, as part of the work.
One of the hotels (shown in accompanying photo) has since been re-branded as a Radisson Blu).  The other portfolio hotels have also since been rebranded.
The hotel portfolio due diligence was prepared for Al Anwae Trading Est. (Riyadh), a family office.   Along with Al Tameer Trading Est. (Jeddah), the two family trading companies owned Newfield Enterprises International as an extension of their respective family offices.