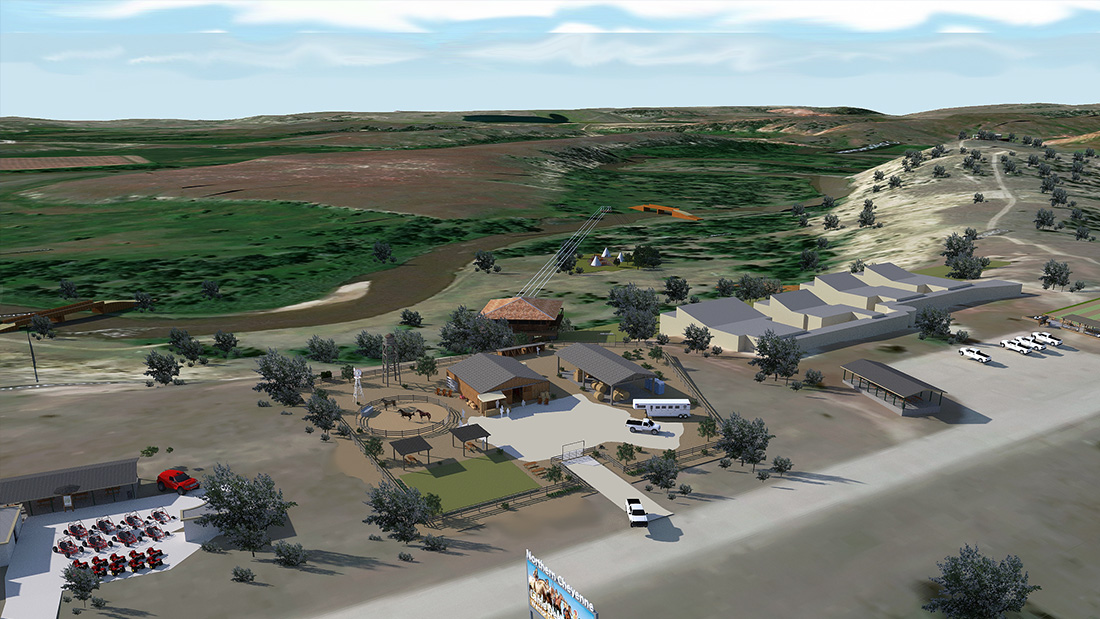 Ideation and Feasibility Study – Adventure Park
aec   Northern Cheyenne Tribe  |  As part of of preparing a long-range economic development program, specific projects were identified using various existing tribal assets and resources.   The tribe's Thunder Child property could be developed as a significant adventure park property given its relative proximity to the interstate highway that traverses the greater Sheridan (Wyoming) area.  The project also has the potential for repurposing of a former 22,000 SF health services rehabilitation center, into a lodge and conference center for the facility.
Illustration work shown here is a product of aec's Rapid Prototyping Unit, combining feasibility results with preliminary project scaling, layout, and overall guest experiential design – created to assist Ownership group in confirming design intent and project budgets.
Posted information and images regarding this assignment is limited at client's request.