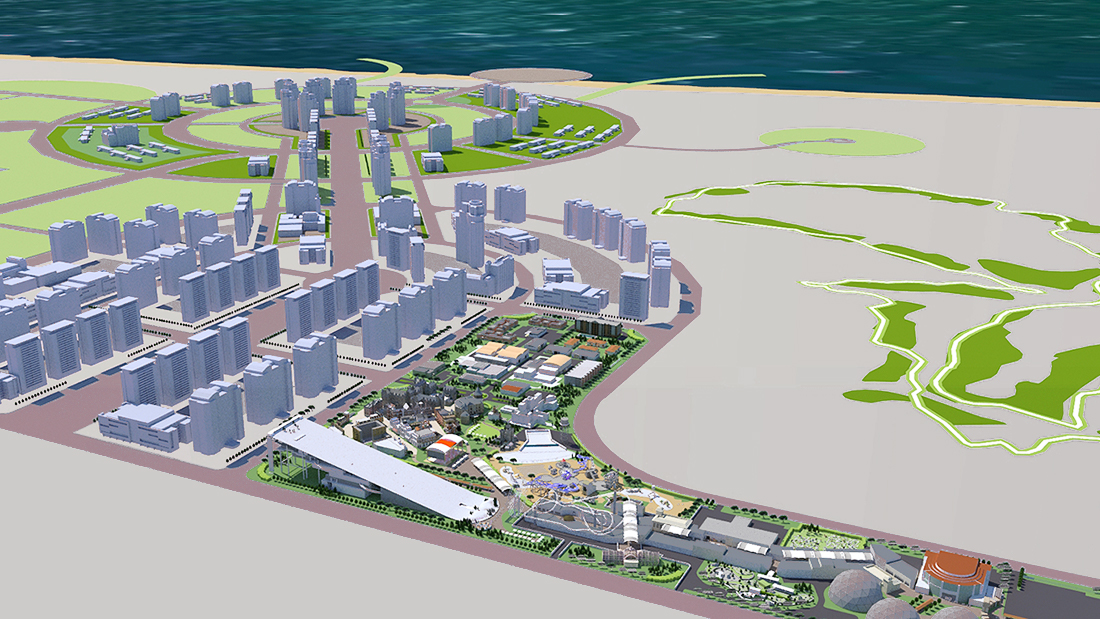 CreativeCity Africa Film Studio
Conceptual design, feasibility, and pre-development plan for hybrid film/music studio on the Lekki peninsula in Lagos, Nigeria. Facilities to include soundstages, multi-faceted digital hub, production office space, and production company bungalows.  Additional facilities include destination attractions to provide critical mass to the development.
CreativeCity Africa film studio is part of the program for Lekki New Township under development on the Lekki peninsula, one of Nigeria's mega-projects.