— Covid-19 Impacts Have Retailers Increasingly Seeking Bankruptcy Protection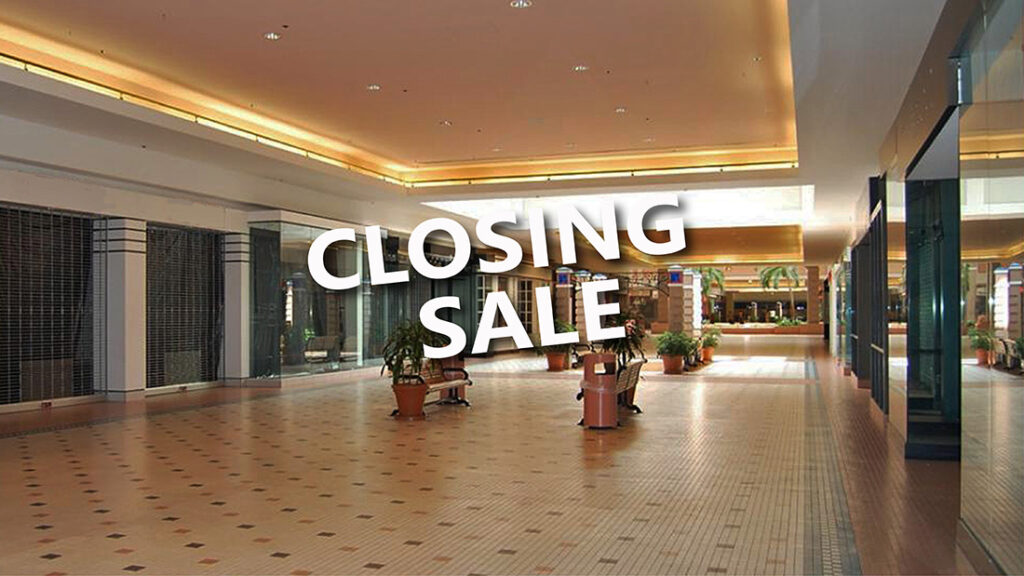 The increasing number of major brand name retailers taking the bankruptcy route in the U.S., caught our attention last month.   We've started tracking some of the big names we all know so well, and how they're doing during this Covid-19 / novel coronavirus pandemic.
For our own perspective, we're headed back to also review the 2019 bankruptcy class.   Never a more challenging time for bricks-and-mortar retailing.   And the evolving story of the civil unrest following George Floyd's alleged murder, remains to be seen.
We started this list intending to focus on retailers only, but we've started to also add major restaurant operators.   Challenges abound in the food and beverage industry, as well.
Retailer / Restaurant
Updated
Summary Status
Bankruptcy Filing Date
Bankruptcy Year
24 Hour Fitness
www.24hourfitness.com
The company plans to restructure, anticipates store closings (100 nationwide), and expects to re-open a portion of its operated units. Founded 1983.
June 14, 2020
2020
99 Cents Only
Watch List
2021
1069 Restaurant Group, LLC (dba Golden Corral)
1069 RG has filed Chapter 11. The restaurant group is the largest Golden Corral franchisee.
October 6, 2020
2020
A'gaci
The retailer's second BK filing in consecutive years. Appears to be going online.
August 2019
2019
A.C. Moore
This arts and crafts chain with more than 145 stores, is shutting down permanently in 2020.
Permanent Closure
2020
ABC Carpet & Home
ABC Carpet & Home filed for Chapter 11 bankruptcy with plans to sell itself in a court-supervised process. The company is based in New York City.
September 2021
2021
Advantage Rent A Car
This is the company's 3rd BK filing, the most recent prior filing was in 2018.
May 2020
2020
Aéropostale
10/02/2021
The well-known store brand surged following its BK with a focus on "tiny tops" and denim. 2016 - acquired out of bankruptcy by Simon, Brookfield, and Authentic Brands Group for $240 million. First established in 1987.
2016
Aerosoles
Footwear retailer.
September 2017
2017
Alamo Drafthouse
Alamo Drafthouse plans to sell most of its assets to affiliates of Altamont Capital and Fortress Investment Group under Chapter 11 bankruptcy, which allows Alamo Drafthouse to continue operating while its managers and advisers work on repaying creditors.
March 2021
2021
Aldo
The UK arm of this Canadian retailer is placed into administration in the UK, in June. The Irish unit of Aldo is already in administration.
May 7, 2020
2020
Alex and Ani
2021/10/01
Charm company
June 2021
2021
AMC Theatres
In October 2020, it was widely reported that AMC had about 6 months of liquidity remaining. Owned by AMC Entertainment Holdings, Inc. First established in 1920. AMC was acquired for $2.6 billion in 2012 by Wanda Group.
Watch List
2020
American Apparel
www.americanapparel.com
A brand of Gildan Activewear (Toronto), acquired in November 2016. Originally founded 1989, in Montreal.
October 5, 2015
November, 2016
2015, 2016
American Blue Ribbon Holding
The company closed 33 units during 2020.
Parent company to Village Inn and Bakers Square restaurants.
Watch List
2020
Anchor Blue
Shuttered in 2011, after two bankruptcy filings
2011
2011
Ann Taylor
Part of Ascena Retailer Group BK.
July 2020
2020
Apex Global Brands
www.apexglobalbrands.com
The company's name changed to AGB from Cherokee Global Brands, in 2019. Established in 1973 by James Argyropoulos.
Watch List
2020
Apex Parks
Owns and operates 14 family entertainment and water parks in New Jersey, California, and Florida; files for Chapter 11 bankruptcy protection. Major investors in the company include Carlyle Group. The company intends to to be acquired by a lender group led by Cerberus Capital Management LP.
April 8, 2020
2020
Art Fashion Group
Chapter 7 filing for U.S. arm of Roberto Cavalli, Luxury fashion brand. The parent company sold to Dubai developer Hussain Sajwani in November 2019.
March 9, 2020
2020
Art Van Furniture
The company is closing all of its company-owned stores, and is now in bankruptcy protection.
March 9, 2020
2020
Ascena Retail Group
Parent company to Lane Bryant, Justice, Loft, Ann Taylor and Dress Barn.
July 23, 2020
2020
AT&T
The cellular service provides will shutter 250 of its AT&T and Cricket Wireless shops.
Watch List
2020
Authentic Brands Group
Brand management group; per the company's website is involved with 50+ brands.
Avenue
www.avenue.com
The e-commerce rights to the Avenue brand were acquired by City Chic Collective (originally Miller's Retail, re-branded to Chic in 2018), in 2019. Plus-size clothing brand for women. First established in 1983.
August 2019
2019
BarFly Ventures
Parent company to HopCat brewpubs.
June 3, 2020
2020
Barneys New York
Barneys actually filed before the 2020 crisis, but such a major brand being in difficulty is worth remembering. The iconic department store's closed its doors for good on February 23, 2020. The Barneys' name may live in as licensed (branded) merchandise at Saks Fifth Avenue stores Authentic Brands Group purchased Barney's in 2019 and is the licensor of the Barneys' brand.
August 2019
2019
BCBG
Women's Apparel. The company and its I/P was acquired by Marquee Brands and Global Brands Group Holding Ltd.
February 2017
2017
Beales
The UK department store chain had its start in 1881.
2019
2019
Beauty Brands
January 2019
2019
Bed Bath & Beyond
2023/07/11
In bankruptcy proceedings, Overstock.com stepped up to buy the Bed, Bath & Beyond I/P and brand name, as a means of rebranding itself.

Back in 2020, the company had plans for almost 300 (of 1,500) store closings in 2020 and beyond, seeking to avoid bankruptcy.
July 2023
2023
Belk
The company plans almost 300 (of 1,500) store closings in 2020 and beyond, seeking to avoid bankruptcy.
BK filing in 2021
2021
Bergdorf Goodman
The company plans almost 300 (of 1,500) store closings in 2020 and beyond, seeking to avoid bankruptcy.
2020
Bertram Books
UK book wholesaler, went into administration in June 2020. The UK bookseller had started business in 1968 in a chicken shed. Based in Norwich.
June 2020
2020
Blue Star Donuts
Portland
All retail units shuttered; shifting to wholesale operation.
2020
Blue Star Donuts
Portland, Oregon
Established 2012.
August 2020
2020
Bluestem Brands
Apparel and electronics retailer. With its BK filing the company announced its sale to Cerberus Capital Management LP. The retailer owns brands including Appleseed's, Blair, Draper's & Damon's, and Fingerhut.
March 0 2020
2020
Boardriders
Went BK in 2015. May see improved operations due to its acquisition of Billabong.
Watch List
2021
Bon-Ton
Department stores.
2018
2018
Bose
www.bose.com
The audio equipment retailer plans to close all 199 stores including those in North America, Europe, Japan and Australia. The company's majority owner is the Massachusetts Institute of Technology; a donation of the company's founder. Bose was established by Amar Bose in 1964.
2020
Brooks Brothers
Sparc Group, a venture backed by Simon Property Group and Authentic Brands Group, 8-17-20, the U.S. Bankruptcy Court of the District of Delaware approved the $325 million sale of Brooks Brothers to Sparc Group, effective August 31.

Brooks Brothers was first established in 1818.
July 8, 2020
2020
Brookstone
Specialty retailer chain.
August 2018
2018
By Chloe
The 14-unit plant-based concept By Chloe filed Chapter 11 bankruptcy, in December 2020. Parent company BC Hospitality Group Inc. (New York) will put the chain up for sale as part of the bankruptcy proceeding. Founded in 2015 by Chloe Coscarelli as a vegan concept featuring house-made burgers, sandwiches, pastas, cold-pressed juices, and baked sweets.
December 2020
2020
Caleres
Watch List
2020
California Pizza Kitchen
California Pizza Kitchen emerged from Chapter 11, following a bankruptcy filing in July 2020. Fast casual restaurant chain founded in 1985.
Post Chapter 11
2020
Carter's
October 30 - Carter's indicates it will close 25% of its 200 stores as leases expire, with nearly 60% of that possibly complete by the end of next year and 80% by the end of 2022
Watch List
2020
Catherines
9/16/2020 - FullBeauty Brands Operations, an online company has bid $40.8 million at auction to acquire Catherines; the 320 bricks-and-mortar stores are shuttered but the e-commerce operation is in place. Owned by Ascena Retail Group, part of Ascena BK filing
July 2020
2020
CBL & Associates
Mall REIT; in early August 2020 said to be preparing a Chapter 11 filing.
Watch List
2020
CEC Entertainment
Parent company of Chuck E. Cheese restaurants files for bankruptcy, intends to keep operating. In April 2020, CEC had furloughed many of its hourly employees and about 65% of its support staff. The company is owned by equity firm Apollo Global Management.
June 24, 2020
2020
Centric Brands
October 2020 - Centric exists BK, with debt for equity swap with new owners Blackstone, Ares Management and HPS Investment Partners. Centric designs and manufactures for brands including Under Armour, Calvin Klein, and Tommy Hilfiger.
May 18, 2020
2020
Century 21
The discount department store chain Century 21 has filed for Chapter 11 bankruptcy protection and is closing all of its remaining 13 stores.
September 10, 2020
2020
CFRA Holdings LLC and CFRA Tri-Cities LLC
Franchisee for 49 IHOP locations in the Southeast has closed its restaurants and filed for Chapter 11 bankruptcy protection.
May 2020
2020
Charlotte Russe
February 2019
2019
Charming Charlie
The women's apparel and accessories retailer has opened a relaunch First Unit at Cumberland Mall in Atlanta. The retailer's 261 stores were shuttered and its I/P sold, in 2019. Company founder Charlie Chanaratsopon acquired the chain's I/P at bankruptcy action later in 2019.
July 2019
2019
Chico's
The retailer may close as many as 250 stores in 2020. Also operates Soma and White House Black Market stores. According to the retailer, Chico's service "the lifestyle needs of fashion-savvy women 30 years and older,"
Watch List
2020
Children's Place, The
In June 2020, The Children's Place announced it would be closing 300 of its 920 stores in North America. In 2019 the retailer paid $7.6 million for rights associated with the Gymboree and Crazy 8 brands.
2020
Christopher & Banks
Specializes in value-priced women's apparel and targets smaller markets. Founded in 1956.
January 14, 2021
2021
Christopher & Banks
The plan is to close 30 to 40 stores by the end of 2020.
Watch List
2020
Cinemark Theatres
Owned by Cinemark Holdings, Inc. (Plano, Texas)
Watch List
2020
Cineplex
Owned by Cineplex Entertainment, LP
2020
Cinépolis USA
Tenedora de Cines is parent; also owns a small stake in Cinemark
Watch List
2020
Cineworld Cinemas
All Cineworld cinemas in the UK and Ireland to suspend operations starting October 9. Cineworld Group plc also owns Regal Cinemas.
Watch List
2020
Cirque du Soleil
Cirque du Soleil Entertainment Group files for bankruptcy protection in Canada. More than 3,500 employees will be layed off with just over 200 core employees remaining. Not exactly a retailer but we thought we'd mention it here.
June 29, 2020
2020
Claire's
Hoffman Estates, Illinois
2021/10/01
Has filed for IPO as at September 2021. Teen accessories retailer. First established in 1961. Owned by Elliott Management Corp. and Monarch Alternative Capital.
March 2018
2018
CMX Cinemas
A chain of dine-in cinemas. Acquired Cobb Cinemas in 2018. Cinemex Holdings USA, Inc. was established in 2014, an affiliate of Cinemex, Grupo Cinemex S.A. de C.V.
April 25, 2020
2020
Coldwater Creek
www.coldwatercreek.com
9/2020 - Acquired by Newtimes Group (HK) ... announced its purchase of the retailer's inventory and intellectual property from Sycamore Partners for $12.2 million, with the intention of relaunching CWC's website and catalog, July 20, 2020 - the company's announced its intention to cease operations, both through its website and 13 retail stores. Founded 1984.
July 20, 2020
2020
Country Cookin
Roanoke, Virginia

As of October 18, 2020, the company announced that its remaining locations would be shuttered. Established in 1981.
Watch List
2020
Country Fresh
This fresh-cut fruit and vegetable supplier, Country Fresh Holding, has filed for Chapter 11 of the US Bankruptcy Code at the Southern District of Texas to facilitate the sale of its assets.
February 2021
2021
CraftWorks Holdings
Filed for bankruptcy in 2020.
CWH closed 37 restaurants in 2020. Parent company to Rock Bottom, Logan's Roadhouse, and Gordon Biersch restaurants
2020
2020
Crazy Mocha Coffee Co.
Pittsburgh's largest homegrown coffee shop chain. Owned by Ed's Beans Inc. (Cranberry).
October 21, 2020
2020
CVS Pharmacy
The company is in the process of shuttering its under-performing stores.
2020
Cyc Fitness
Owned by Cyc Holdings (Delaware).
October 14, 2020
2020
Dave & Busters
Dave & Buster's said its second-quarter store sales decreased 87% compared to 2019, totaling a net loss of $58.6 million.
Watch List
2020
David's Bridal
Bridal apparel retailer.
November 2018
2018
Dean & Deluca
New York City-based gourmet foods retailer.
March 31, 2020
2020
Debenhams
In Administration under FRP Advisors. The UK retailer has appointed winding-up specialist Hilco Capital and may break up and sell its portfolio of stores. Founded in the eighteenth century as a single store in London.
April 2020
2020
Delia's
After shuttering, has been licensed by online fashion company Dolls Kill since 2018.
2014
2014
Designer Brands DSW
Watch List
2020
Desigual USA ("DUSA")
U.S. unit of Spanish retailer Desigual.
July 28, 2020
2020
Destination Maternity
Parent company to several retail brands. This retailer filed in late 2019, preceding the Coronavirus by a few months. The retailer also operates Motherhood Maternity and A Pea in the Pod
October, 2019
2019
Destination XL
Watch List
2020
Dick's Sporting Goods
In late July, Bloomberg reported that the retailer was preparing a filing.
Watch List
2020
Diesel
Filed due to increasing losses at its 28 U..S. stores.
March 2019
2019
Earth Fare
The organic grocery store chain plans to close all stores. First established in 1975, but changed to its present name from "Dinner for the Earth" in 1993.
February 4, 2020
2020
Eddie Bauer
Owned by Authentic Brands Group.
Equinox
October 2020 - Equinox has retained advisors to help negotiate through its substantial debt load. Also owns SoulCycle chain. Owned by Equinox Holdings Inc., with backing by Related Cos.
Watch List
2020
Express
By 2022, the retailer plans to close 100 stores, about a quarter of its total units.
Watch List
2020
Fairway
In January announced that it was shuttering five of 14 locations.
January 23, 2020
2020
Feast American Diners LLC
Shuttered 15 Restaurants during 2020, a franchisee for Denny's.
Watch List
2020
Flywheel Sports
The spin-cycle fitness venue have filed Chapter 7. First unit was established in 2010 in New York's Flatiron District. Earlier this year Town Sports International had discussed a deal with Flywheel to acquire the company, that that collapsed with TSI's own BK.
September 21, 2020
2020
Flywheel Sports
Filed for Chapter 7 bankruptcy on September 15; will permanently shutter all 42 of its spin studios in the U.S.
September 14, 2020
2020
FoodFirst Global Holdings
Operater of Bravo Italian Mediterranean and Brio Italian Mediterranean restaurant chains. Recently closed 71 of 92 location. Closed 71 of 92 remaining restaurants.
April, 2020
2020
Forever 21
The brand was known as the king of "fast fashion." Authentic Brands Group acquired the retailer out of bankruptcy. At the time of filing for bankruptcy protection in September 2019, Forever 21 was operating in 40 countries and almost 350 stores. In June 2020, Authentic Brands Group announced an expansion deal for Mexico with IB Group.
September, 2019
2019
Francesca's
Francesca's Holdings Corp. is considering its options, including bankruptcy. In November the retailer announces that it plans to close approximately 140 stores by Jan. 31, 2021.
Watch List
2020
Francesca's
Francesca's Holdings Corp. plans to pursue a section 363 auction and sale process through bankruptcy court and is working now to identify a stalking horse bidder.
December 3, 2020
2020
Frank And Oak
E-commerce retail company turned brick-and-mortar, files for protection under Canada's Bankruptcy and Insolvency Act. Modasuite Inc. is the company's legal name.
June, 2020
2020
Fred's
The Southern discount retail and pharmacy chain.
September 2019
2019
Frederick's of Hollywood
Lingerie retailer.
April 2015
2015
French Connection
The French retailer indicates it requires a cash injection in a matter of months. Also owns the Great Plains brand. Founded in 1972.
Watch List
2020
Friendly's
The family restaurant chain declared bankruptcy over the weekend and has an agreement to be sold to Amici Partners Group for just under $2 million. Amici is affiliated with Brix Holdings, a multi-concept company that owns Red Mango, Smoothie Factory, Souper Salad, Redbrick Pizza and Greenz.
November 1, 2020
2020
FTD
Flower and gift delivery specialist. In August 2019, FTD North America sold for $110 million to Nexus Capital Management.


June 2019
2019
FullBeauty Brands
Plus-sized women's clothing.
February 2019
2019
Furla USA
The retailer has filed for Chapter 11 in New York, with the intention of remaining in the U.S. marketplace. Furla first entered the U.S. market in 1989.
November 11, 2020
2020
Furniture Factory Outlet
The retailer is looking to sell itself as a going concern in Chapter 11. Owned by private equity firm Sun Capital Partners. The company was established in 1984.
November 2020
2020
Furniture Factory Ultimate Holding, LP
November 6, 2020
2020
G-III Apparel Group
G-III is shuttering its Wilsons Leather shops as well as its 89 G.H. Bass shoe and clothing stores. The company intends to focus on its five global power brands: DKNY, Donna Karan, Calvin Klein, Tommy Hilfiger and Karl Lagerfeld.
G-Star Raw
Files for Chapter 11, could not secure rent concessions for its more than 30 operated stores.
July 3, 2020
2020
GameStop
The retailer is considered at risk by industry analysts, and may close as many as 320 stores in 2020. The chain is "de-densifying" its footprint of stores.
Watch List
2020
Gander Mountain
Outdoor recreation retailer. Camping World acquired the company for $37 million at auction.
March 2017
2017
Gap, The
The retailer anticipates closing as many as 230 store closings this year, in a bid to avoid becoming another retailer bankruptcy. In October 2020, the retailer announced its intention to transition a primarily e-commerce and off-mall operator.
Watch List
2020
Garbanzo Mediterranean Grill
Based in Centennial, Colorado, with 25 locations.
August 2020
2020
Garden Fresh Restaurant Corp.
San Diego, California
Filed Chapter 7; no intent to re-open. Owner of Souplantation and Sweet Tomatoes buffet restaurants. First Established 1983.
May 2020
2020
GNC Holdings, Inc.
9/20/2020 - GNC cancels bankruptcy auction instead opts for a sale to Harbin Pharmaceutical Group (PRC); Harbin has an existing 40% stake in GNC. There may be U.S. privacy concerns with Harbin's takeover.

With BK, the retailer planned to close anywhere from 800 to 1,200 stores, due to the Pandemic but also due to consumers increasingly option for online buys versus in-store purchases.
June 23, 2020
2020
Go Outdoors
UK company, entered into administration in June. A JD Sports company.
June 2020
2020
Gold's Gym
The company owns and operates more than 700 gyms in the U.S. and elsewhere;
files for Chapter 11 bankruptcy on May 4.
May 4, 2020
2020
Gordmans
Discount department store.
March 2017
2017
Grupo Famsa SA
Mexican retailer filed for bankruptcy, a furniture and appliance dealer with stores in the U.S. and Mexico.
June 25, 2020
2020
Guess
The company plans to close 100 stores in the U.S. and China
2020
Guitar Center

On November 16, the retailer indicated it will file for Chapter 11 and exit before year-end, with a restructuring plan approved.
Watch List
2020
Gump's
Department store.
August 2018
2018
Gymboree
The company's 2nd bankruptcy. Goldman Sachs as re-engineered what was a retailer into a tech venture.
January 2019
2019
Hallmark
Store closures are planned in 2020.
2020
Hertz
Files for bankruptcy protection on May 22, included here as a retailer bankruptcy although its services is more of an at-retail type - not quite the traditional retailer.
May 22, 2020
2020
Hillshire Brands Company
Acquired by Tyson Foods Inc in 2014. Formerly the Sara Lee Corporation.
2014
Hollander Sleep Products
Bedding and related accessories. The company was sold in August 2019 to Bedding Acquisition LLC, for $102 million.
May 2019
2019
Il Mulino
Put seven of its 16 locations into bankruptcy.
2020
iMedia Brands, Inc.
Prairie, Minnesota
www.imediabrands.com
Watch List
2020
Innovative Mattress Solutions
January 2019
2019
Intu Properties plc
Intu "enters into administration." after seeking a standstill agreement with creditors regarding its debt repayment. Intu is the largest mall owner in the UK.
June 26, 2020
2020
It'Sugar
Deerfield Beach, Florida
www.itsugar.com
The Chapter 11 filings were made in the U.S. Bankruptcy Court for the Southern District of Florida. The largest candy store retailer in the U.S. intends to continue to operate its retail locations while the Bankruptcy proceedings are ongoing. The retailer is a subsidiary of BBX Capital Corporation and BBX Capital Florida LLC. First established in 2006.
September 22, 2020
2020
J. Crew Group
J. Crew exited BK on September 11, 2020. Lenders assumed controlling ownership after a federal BK court approved J. Crew's reorganization plan; Anchorage Capital Group is now the retailer's majority owner.

The company also owns Madewell, a women's clothing and accessory brand. The retailer made its Chapter 11 filing in the US Bankruptcy Court for the Eastern District of Virginia.
May 4, 2020
2020
J. Hilburn
May 4, 2020
2020
J. Jill
Women's apparel retailer. September 2020 - The women's apparel retailer intends to to restructure its debt out of court, avoiding a BK filing. J. Jill operates about 280 stores.
Watch List
2021
J.C. Penney
J.C. Penney exited Chapter 11 in early December 2020, wherein Simon Property Group and Brookfield Asset Management acquired substantially all of Penney's retail and operating assets. September 10 2020 - Simon Property Group and Brookfield Property Partners announce a deal to buy J.C. Penney's retail business, leaving creditors in control of the retailer's real estate. Earlier in 2020, Penney announced that it would permanently close 242 stores in 2020 and 2021 as it filed for bankruptcy protection.
May 15, 2020
2020
John Varvatos
Luxury menswear, at one time carried by Nordstrom. Majority owner is Lion Capital.
May 2020
2020
Justice
Part of Ascena Retailer Group BK.
July 2020
2020
K&W Cafeteria
Winston-Salem, North Carolina
Closing locations, looking for a buyer.
2020
KB US Holdings
Parent company for Balducci's and Kings Food Markets, both gourmet grocers. Filed in the U.S. Bankruptcy Court for the Southern District of New York.
August 2020
2020
Kinepolis Group
Acquired Canada's Landmark Cinemas in 2017.
2020
Kohlberg & Company
Private equity firm founded by Jerome Kohlberg, Jr.
L Brands
During 2020, the company plans to close 238 Victoria's Secrets stores (out of 1,000) in the U.S., and Canada, as well as 50 Bath & Body Works stores.
Watch List
2020
L'Occitane
Parent company was founded in 1976 in Manosque, France.
January 26, 2021
2021
Lakeland Tours LLC
Student travel company Lakeland Tours filed for Chapter 11 on July 20, 2020. Once of the company's dba's is Worldstrides. Not a retailer but interesting to us as the company's COVID affects impact retail and restaurant sales in major destination cities.
July 20, 2020
2020
Lane Bryant
Part of Ascena Retailer Group BK.
July 2020
2020
Laura Ashley
UK fashion retailer is placed in administration in March, some operations expected to continue.
March 2020
2020
Le Pain Quotidien
French-inspired bakery and café chain. A sale to Aurify Brands is pending.
May 27, 2020
2020
Lee Longlands
The UK retailer entered into administration in June. The furniture retailer opened for business in 1902. HQ'd in Birmingham.
June 2020
2020
Limited, The
Women's apparel. The company and its I/P were acquired by Sycamore Partners.
January 2017
2017
Logan's Roadhouse
2021/10/01
Owned by SPB Hospitality.
March 2020
2020, 2016
Lord & Taylor (Le Tote)
As at 8/27 the retailer announced its intention to shutter its 38 stores and go out of business. The retailer has filed for Chapter 11 with the intention of finding a buyer. First established in 1826. In 2019, Le Tote acquired Lord & Taylor from Hudson's Bay Company (38 stores at the time).
August 2, 2020
2020
Loves Furniture
Created last year out of some of the parts of the liquidated Art Van Furniture.
January 6, 2021
2021
Luby's, Inc.
Luby's Inc. has elected to liquidated the company, having found no buyers. The company is parent to Luby's Cafeterias and Fuddruckers.
September 8, 2020
2020
Lucky Brand Jeans
Acquired by Authentic Brands Group and Simon Property Group, to be operated by SPARC Group, LLC.
July 3, 2020
2020
Lucky's Market
The regional grocer plans to close most stores in early 2020.
January 27, 2020
2020
Macy's
The company plans to operate at greater efficiency and profit through fewer bricks-and-mortar stores, and plans to close perhaps 125 stores over the next three years.
2020
Maison Kayser
16-unit French bakery (NYC) chain, being acquired by Aurify Brands LLC, same company that recently purchased Le Pain Quotidien. The U.S. bankruptcy only included units owned by Cosmoledo LLC. The brand continues elsewhere in the world.
September 10, 2020
2020
Marcus Theatres
www.marcustheatres.com
October 2020 - MT temporarily closes 17 of the 72 cinemas it had reopened this summer, citing a decline in audience demand and limited new films released. The fourth largest theater circuit in the U.S., with locations in major markets in the Midwest.
2020
Marquee Brands
Brand management group.
Matchbox Food Group
The 12-unit casual dining operator has units in the D.C.-Maryland area as well as Texas and Florida.
2020
Men's Wearhouse
Watch List
2021
Microsoft Stores
Not a Chapter 11 filing, but Microsoft has announced it is shuttering all of its physical stores. Four high-profile Microsoft stores — on Fifth Ave., Oxford Circus (London), Westfield Sydney, and in Redmond, Washington will become "Microsoft Experience Centers" where customers can experience product, demos, explore device bars, and learn about technology.
June, 2020
2020
Modell's Sporting Goods
With its March bankruptcy filing, the retailer indicated that it intended close all of its 153 stores.
March 11, 2020
2020
Monsoon Accessorize
June 2020
2020
Muji USA
The U.S. affiliate of Japanese home goods chain, Muji U.S.A. Ltd., filed for Chapter 11 protection.
July 10, 2020
2020
National Stores Inc.
Discount retailer for apparel, accessories, shoes and household items.
August 2018
2018
Nautica
Owned by Authentic Brands Group.

Neiman Marcus
9/8/20 - Neiman Marcus secured bankruptcy court approval for a reorganization plan that will cut more than $4 billion of company debt. The company filed for Chapter 11 bankruptcy protection in May and aims to emerge by the end of this month. Most of the retailer's Last Call (off-price) stores will be shuttered.
May 7, 2020
2021
New York & Company
July 13, 2020
2020
Nine West Holdings Inc.
10/1/2021
Owned by Authentic Brands Group.
Filed for BK in 2018 and emerged in 2019 - at the time the company closed all of its physical stores.
Watch List
2021
Noah's Event Venue
The Company closed its doors permanently in February 2020. Founded in 2003, Noah's Event Venue was an event venue for weddings, corporate functions, and special occasions. At their peak the company had over 39 locations across the U.S.
May, 2019
2019
Nordstrom
The department store chain has announced the permanent closure of 19 stores.
Watch List
2020
NPC International
The franchisee is made up of two divisions, one of which operated more than 1,200 Pizza Hut locations, the other of which runs nearly 400 Wendy's units. Largest Pizza Hut franchisee, along with Wendy's units.
July, 2020
2020
Office Depot
The office supply and equipment retailer will close about 90 stores by year-end 2021. Some 55 stores have already closed over the past year or so. Per a May 15 article, the retailer may cut 13,100 jobs by 2023. The retailer also owns OfficeMax. The company rolled out same-day delivery services, provided by Shipt.
2020
Olympia Sports
The regional sporting goods retailer has been purchased by JackRabbit, and the plan is to close 76 Olympia stores.
2020
Orchard Supply Hardware
Closed by Lowe's Cos. in 2018 following a 2013 acquisition out of OSH's bankruptcy. OSH was first established in 1931.
2013
2018
Outerstuff
Watch List
2021
Paper Source, Inc.
In March 2020, Paper Source acquired 30 shuttered stores from rival Papyrus after Papyrus' parent company declared bankruptcy with a plan to close all of its 254 stores.
March 2021
2021
Paper Store, The
Regional gift specialist. A group of investors led by WS Development is supporting The Paper Store's exit from Chapter 11.
July 14, 2020
2020
Party City
A store optimization plan that began in 2019 continued through 2020, which included store closures.
Watch List
2021
Payless
The company headed back in bankruptcy protecting after emerging from prior filing in 2017. 8/20 - The company reports a plan to emerge from BK in January with a new store concept and online presence.
February 2019
2019
Perfumania
August 2017
2017
Pet Valu
Effective in early November 2020, the pet retailer announced that it will wind-down all stores and its corporate offices, and begin "going out of business" sales. Pet Valu has retained Malfitano Partners as its restructuring advisor. The company has licensed its name to Pet Valu Canada which is unaffected by this announcement.
2020
Pier 1 Imports
Since the February 17 filing, Pier 1 has filed a motion to close all of its stores nationwide (5/19/2020). First established, 1962.
February 17, 2020
2020
Punch Bowl Financial
Chapter 11 filed in the U.S. Bankruptcy Court for the District of Delaware. Just 3 venues remain open, in Austin, Arlington (Virginia) and Atlanta.
December 2020
2020
PVH Corp.
Parent company of Calvin Klein, Tommy Hilfiger and several other fashion brands, will shutter all its 162 IZOD and Van Heusen stores across North America by late 2021.
2020
Quicksilver
Surfwear apparel.
September 2015
2015
Quiz
Fashion group HQ'd in Glasgow (Scotland). Entered into administration in June.
June 2020
2020
RadioShack
Electronics retailer.
March 2017
2017
Regal Cinemas
As of October 5, Regal Cinemas is suspending operations at all U.S. locations. Regal Cinemas is owned by Cineworld Group plc (UK). Cineworld acquired Regal Entertainment Group for $3.6 billion in 2018.
Watch List
2020
Regis Corp.
Hair salon operator. Behind on rent due for 2020.
Watch List
2020
Remington Outdoor
Firearms manufacturer.
March 2018
2018
Rent the Runway
8/14 - The fashion rental/subscription giant will not reopen any of its stores, opting for online focus instead.
Business Strategy Change
2020
Rite Aid
2023/10/18
Chapter 11 filing to allow debt restructuring. Opioid lawsuits are among Rite Aid's problems.
October 2023
2023
Rockport
2023/06/14
Rockport files for Chapter 11 protection in June 2023, citing inadequate liquidity.

Following its 2018 BK filing, the retailer was acquired by Charlesbank Capital Partners for a reported $150 million.
June 2023
2023
Roots USA
Chapter 7 filing. Based in Toronto.
April 29, 2020
2020
RTW Retailwinds
Parent company of New York & Co. and Fashion to Figure, will close a significant portion or all of its stores. In early August 2020 RTW sold its e-commerce businesses to Sunrise Brands LLC.
July 13, 2020
2020
Rubie's Costume Company
Rubie's files for Chapter 11 bankruptcy on April 30; claims to be the world's largest designer and manufacturer of Halloween costumes.
April 30, 2020
2020
Rubio's Restaurants Inc.
Carlsbad, California
Chapter 11 petition filed in Delaware. formerly known as Rubio's Fresh Mexican Grill. First established in 1983, in San Diego.
October 26, 2020
2020
Ruby Tuesday
Maryville, Tennessee
The restaurant chain has closed almost 300 locations in three years. Owned by NRD Capital Management, LLC. First established in 1972.
October 7, 2020
2020
Rue21
May 2017
2017
Ruth's Chris Steak House
Closed 23 restaurants during 2020.
Watch List
2020
Saxon Shoes
Richmond, Virginia
The reorganization plan is scheduled for consideration at a hearing on January 5, 2021, following its filing in November 2020.
August 2020
2020
Schurman Retail Group (SRG)
Parent company to Papyrus stores, has announced all stores will be closed. This BK looks due to reasons other than Covid-19.
January 24, 2020
2020
Sears Holding
Sears parent company Transform Holdco will operate just 182 stores after more slated store closings. The parent company also plans Kmart store closings.
2018
2018
Sequential Brands Group, Inc.
Brand management group.
Watch List
Service King
Owned by Midas Intermediate Holdco. Based in Richardson, TX.
Watch List
2021
SFP Franchise Corp
Papyrus' parent.
January 23, 2020
2020
Shoes for Crews
Owned by SHO Holding.
Watch List
2021
Shopko
January 2019
2019
Signet Jewelers
The multi-concept operator which operates Kay Jewelers, Zales, Jared, and H. Samuel, plans to close 380 stores by year-end 2020.
2020
Sizzler USA
Fast-casual steakhouse.
Established in 1958, in Culver City, California.
September 21, 2020
2020
Snap Kitchen
The fast-casual chain has been hard hit by the impacts of the pandemic, its CEO said, and will close at least 20 of its 33 locations.
Watch List
2020
Solstice Marketing Concepts
Solstice intends to reorganize and emerging from BK as a going concern. Has retained RCS Real Estate Advisors to evaluate its lease footprint. Total store closures not known.
February 17, 2021
2021
Sonia Rykiel
French brand, filed for BK in the U.S. and France.
April 2019
2019
Souplantation
Filed Chapter 7. Owned by Garden Fresh Restaurants. The chain's first unit was in 1978.
2020
Specialty's Café & Bakery
The restaurant company closed all of its restaurants due to Covid-19. The company was founded in 1987, the San Francisco region. The chain is owned by Cadena Comercial USA Corp. LLC.
Watch List
2020
Spicers
This UK office supplies wholesaler operating since 1985, has been liquidated.
April 2020
2020
Sports Authority
Acquired by Dick's Sporting Goods.
2016
2016
Sports Chalet
Shuttered after filing bankruptcy, concluded store closings, and joined the list of retailer bankruptcies.
2016
2016
Stage Stores
Heading to liquidation. Stage intends to shutter all of its more than 800 regional discount department stores under several brands: Bealls, Goody's, Palais Royal, Gordman's and others. Chapter 11 filed on May 10. The history of Stage Stores dates to the 1920's when two of its chains, Bealls and Palais Royal, were founded as family-owned businesses.
May 11, 2020
2020
Steak n' Shake
Biglari Holdings Inc. (San Antonio) closed 57 units during 2020. Biglari owns the Steak 'n Shake and Western Sizzlin' brands.
Watch List
2020
Steamer Trading
This UK kitchen items store entered into administration in January.
January 2020
2020
Stein Mart
Filed in Florida. The company has launched a store closing and liquidation process. October 19 - the company hired Hilco Streambank to help sell off its I/P.
August 12, 2020
2020
Steinhoff
Mattress retailer
Watch List
2020
Styles for Less
Teen apparel chain.
November 2017
2017
Sugarfina
Luxury candy / confections geared toward millennial adults.
September 2019
2019
Sur la Table
8/2020 - sold for nearly $89 million to a joint venture between e-commerce investment firm CSC Generation and Marquee Brands LLC. Sur la Table was first established at Pike Place Market in 1972. As part of its bankruptcy reorganization the retailer intends to shutter about one-half of its stores.
July 8, 2020
2020
Sustainable Restaurant Holdings
Parent company for seafood chains Bamboo Sushi and QuickFish. Is searching for a buyer.
May 12, 2020
2020
Sweet Tomatoes
Filed Chapter 7. Garden Fresh Restaurants. First unit was established in 1990.
June 23, 2020
2020
Taco Cabana
The chain closed 19 units in 2020.
Watch List
2020
Tailored Brands
December 2020 - Tailored Brands exited Chapter 11, and has eliminated $686 million of debt from its balance sheet, effectively converting its lenders to owners. TB is the parent company for Men's Wearhouse, Jos. A. Bank and K&G brands.
August 2, 2020
2020
Talbots
Women's clothing retailer.
Watch List
2021
Things Remembered
Largely a result of online competition in its product class.
February 2019
2019
Tilton Fitness
Gym chain Tilton Fitness announced in June 2020 it has permanently closed due to the financial impact of the coronavirus pandemic.
2020
TooJay's Deli
West Palm Beach, Florida
www.toojays.com
Emerged from BK with 21 locations in September 2020, acquired by Monroe Capital. Filed for Chapter 11 in April 2020. The company accepted a PPP Loan so it appears it intends to continue to operate. First established in 1981 in Palm Beach, Florida. Parent company is TooJay's Management LLC
April 2020
2020
Town Sports International Holdings Inc.
TSIH gym brands include Boston Sports Club, New York Sports Club, Washington, and Philadelphia sports clubs; also Total Woman, Around the Clock Fitness, and Lucille Roberts. Established 1973.


September 2020
2020
Toys "R" Us
Now owned by Tru Kids, Inc., operating primarily outside the U.S. First established by Charles Lazarus, in 1948. WHP Global (New York) has acquired a controlling interest in Tru Kids Inc., the parent company to Toys R Us, Babies R Us, Geoffrey the Giraffe brands and additional toy and baby brands.
September 18, 2017 (U.S.)
2017
True Religion Apparel Inc.
October 20 - TR exits BK with 50 operating stores. October 7 - TR received court approval of its reorganization plan. TR filed for bankruptcy on April 13. The company also filed for bankruptcy in 2017. The retailer was first established in 2002.
April 13, 2020
2020
Tuesday Morning
2023/05/01
In May 2023, the company announced it was going out of business.

Back in 2020, the deep-discount home wares retailer then operating in 39 states, announced plans to shut down around 230 of its nearly 700 locations during the summer of 2020.
February 2023
2023
Twisted Root
Filed Chapter 11 proceedings for several of its restaurants.
2020
U.S. Outdoor Store
Portland, Oregon
Per press reports, the landmark store in downtown Portland (for decades) filed for BK and closed its downtown store. The retailer blamed fallout from COVID-19, civic unrest, shifts to online purchasing and a lender dispute.
September 11, 2020
2020
Vapiano
German chain of Italian fast casual restaurants; operated six units in the U.S.
April 2020
2020
Victoria's Secret
2020
Vince
Watch List
2020
Vitamin World
Vitamin retailer.
September 2017
2017
Walgreens
The drugstore chain started downsizing in 2019, intending to close about 200 stores (out of 9,600) in the U.S.
Watch List
2020
Walking Company, The
Footwear retailer.
March 2018
2018
Wet Seal
Teen apparel. Acquired by Gordon Brothers for $3 million in March 2017.
February 2017
2017
WHP Global
Brand management group helmed by Yehuda Shmidman.
Wisconsin Apple

Wisconsin Apple is a 25-unit Applebee's franchisee.
August 20, 2020
2020
Xcel Brands, Inc.
Brand management group founded by Robert W. D'Loren in 2011.
2011
YogaWorks
The company will permanently shutter all 55 locations nationwide, as part of its bankruptcy filing.
October 14, 2020
2020
YouFit Health Clubs
Deerfield Beach, Florida
The clubs were first established by Rich Berks in 2008.
November 9, 2020
2020
Z Gallerie
Another of the 2019 bankruptcy class, we included due to fond memories of this brand among the roster of so many destination retail centers.
March 2019
2019
Zara
In June 2020, Inditex announced that it will close as many as 1,200 Zara stores over the next two years.
Watch List
2020
Revlon
Filed for Chapter 11 bankruptcy protection.
August, 2022
Retail & Restaurant Tenant Bankruptcies
StoneCreek Partners, Retailer Database - Major Retailer Bankruptcies due to Covad-19 and other industry issues.