StoneCreek Team
Consultants and advisors with decades of hands-on experience
We are highly-experienced financial managers, creators, designers, and advisors.
The StoneCreek Partners team (SCP) has been operating in its current form since 1999 and through predecessor companies since 1984.  We operate as a multi-cultural organization which we believe is an essential aspect of being multi-disciplinary.  This multi-cultural foundation is part of StoneCreek Partners team having a honed sensitivity for the impact of local customs, social interactions, and business practices on specific local destination places.
Over the years, our private-sector clients have included such companies as Sumitomo Corp., The Rouse Co., China Fortune Land Development, GE Capital, Simon Property Group, Hillwood Development, JMB Realty, Hyatt Hotels, Ayla Oasis Development, TrammellCrow, The Allen Group, and the Paramount Group.   Additional clients of the firm include General Growth Properties, Al-Shehail Holdings, Becovic Management, Kajima Urban Development, The Irvine Company, Sundsvall TMT, Urban Land of Nevada, Bell Canada Enterprises (BCE) Development, Howard Hughes Corp., Sun Hung Kai Properties, and Sojitz Corp. of America.
In addition to our private-sector work, we have worked with public sector clients including city and counties, and state agencies, as tribal and sovereign nations.   These government clients have included Sama Dubai, Taos Pueblo, San Diego Unified School District, the City of Los Angeles, the Pueblo of Tesuque, the Morongo Band of Mission Indians, Kamehameha Schools, the Northern Cheyenne tribe, Pueblo of Laguna and its LEA development affiliate.   Additional client have included the ports of Long Beach, Los Angeles, and San Diego, as well as the California community redevelopment agencies of Los Angeles, Pleasant Hill, Oceanside, Fontana, and Simi Valley, among others.
StoneCreek Partners offers additional client services through affiliate, the Adventure Entertainment Cos. LLC.    AEC has a separate client list and also subcontracts with SCP in support of the above-listed clients.
StoneCreek Partners is a successor company to StoneCreek Advisors (formed with Clayton Corwin) and PBR Development Consultants a unit of Phillips Brandt Reddick (formed with William Masterson).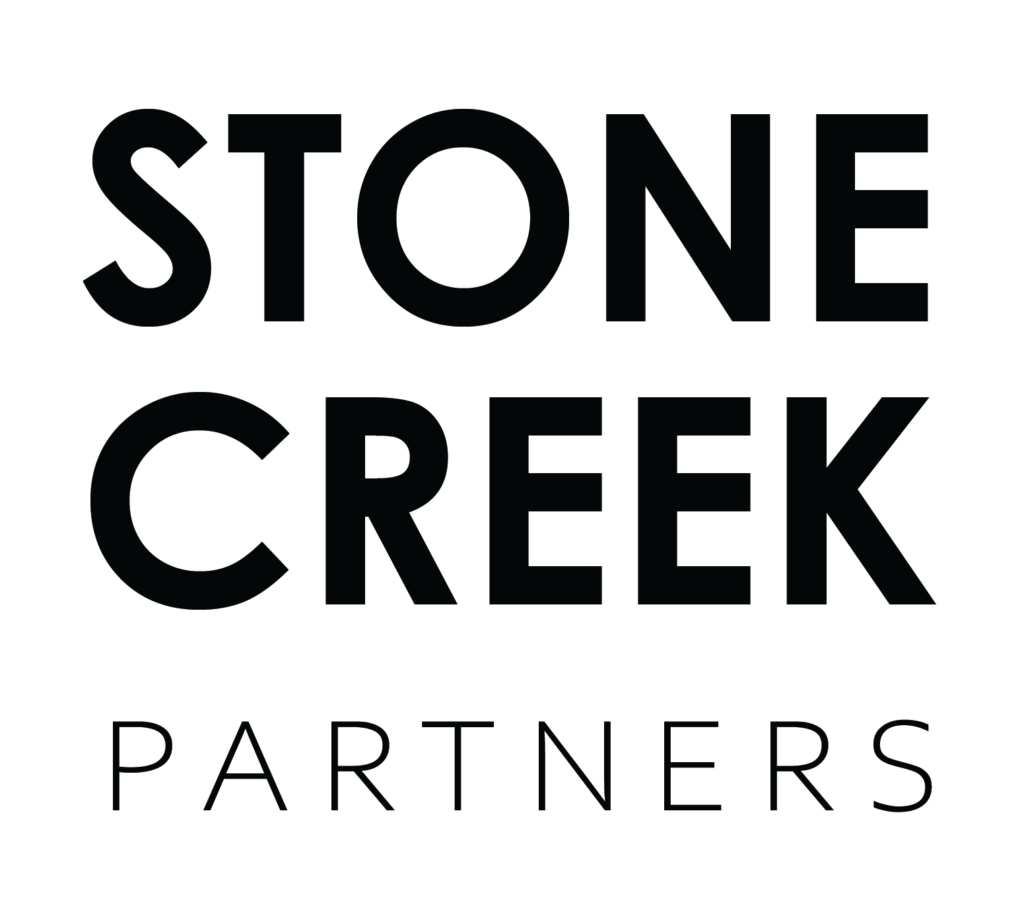 Senior StoneCreek Partners Team
Donald Bredberg – actively leads the StoneCreek Partners team including AEC, drawing from experience leading investments and asset management for Newfield Enterprises Int'l (family office), as the executive helming the Universal Studios location-based entertainment program, and as director of strategic financial planning for The Irvine Company (Newport Beach).   Donald is a graduate of the real estate program (Business School) at the University of Wisconsin-Madison.
Clement So – is involved with property development, capital raises, corporate advisory and project management in both China and the U.S.  A qualified civil engineer, he maintains an active client network including such firms as Walden Venture Capital, WI Harper Venture Capital Funds, Portman Holdings (China), Sun Hung Kai Properties, and Henderson Group H.K.  Clement is a member/shareholder of AEC.
Baxter Slaton – leads SCP Group Denali and SCP's business initiatives in Sub-Saharan (West) Africa.  Prior to his current roles, Baxter was a senior executive with Silverbird Group, one of the leading media and property development companies in the Sub-Saharan Africa region. For Silverbird Group, Mr. Slaton directed the Human Resources Group, the Silverbird Malls division, and overall Silverbird corporate business development, among other matters.   Baxter is a graduate of the University of Southern California, and TED event organizer.
Khaled El Helaly – heads the Egyptian Consulting Centre in Cairo (Egypt), and assists SCP/AEC with business matters in the North Africa/MENA region.  He is a licensed professional engineer by education.
Greg Levrance – provides project support in the the U.S. southeast, drawing on construction management and consulting expertise from experience at PBR Development Consultants, Universal Studios, and Welbro Construction.
Nick Damon – is a highly regarded creative force in Hollywood (artist, filmmaker, screenwriter), building upon his father's legacy (Henry Alvarez) in the special effects and horror genres.   Damon is also owner of Secret Origin Studios, and an at-large partner of AEC.
Strategic Partners
Anthony Ching – is a member/shareholder of AEC, and leads AC Media Group and AC Consulting Group, each active in client strategic marketing and development activities throughout China and Hong Kong.  His prior experience includes 20+ years as a senior executive with Grey Advertising and other China-based advertising firms.  Anthony is a Hong Kong citizen, a graduate of the Business School at the University of Western Ontario (Canada).
Christopher Nahman– oversees operations for Nahman Construction (Nigeria).  Nahman Construction is part of the StoneCreek Partners team for Sub-Saharan (West) Africa.
Samir Kheldouni – leads Chorus Hospitality (Morocco), SCP's alliance partner for hospitality matters in North Africa and the MENA region.
Joseph Camarota – along with business partner and wife, Linda Camarota, operate Spectral Creations LLC, itself a venture partner with AEC in The Horror Company.  Joe has been particularly active in Atlantic City for more than two decades. As an executive with The Trump Organization and Merv Griffin's Resorts International, he has project managed almost a billion dollars in new construction and renovations.
Chairman Emeritus
J.H. Bredberg is chairman emeritus for StoneCreek Partners and Adventure Entertainment Cos.   The company's heritage dates back to Bredberg Engineering, led by J.H. back in the 1970′ and 80's.  A licensed professional engineer by training, he pioneered the application of "smart technologies" to industrial machinery controls worldwide.  Over the course of a four-decade career he acted as chief engineer, helmed strategic planning units, and consulted with such legendary industrial conglomerates as Texas Instruments, Harnischfeger Corporation, the Allen-Bradley Cos. (one of Tiny's Raiders), and Allis-Chalmers. He was an early specialist in agile/scrum project management methods.