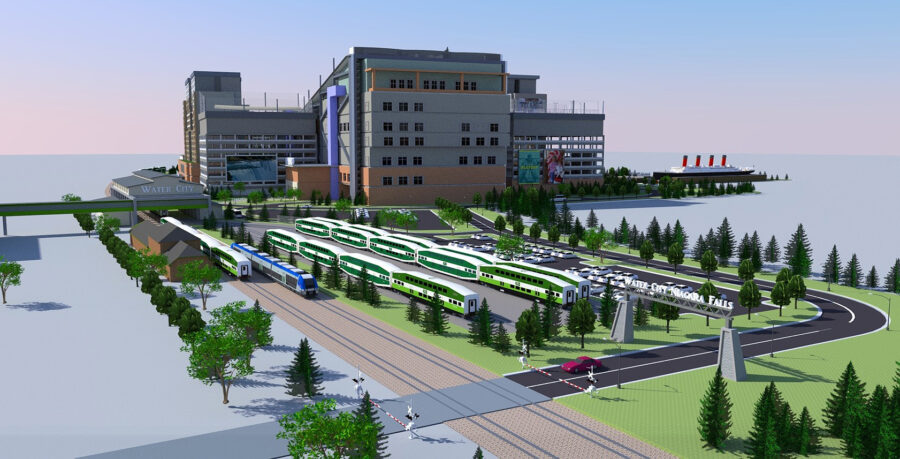 aec   Ideation and conceptual design with 3d rapid-prototyping, for mixed-use destination resort with regional rail station and rail servicing yard.  Proposed at Water City Niagara Falls project, now in design.  Niagara Falls, Ontario, Canada.
Illustration work shown here is a product of aec's Rapid Prototyping Unit, combining feasibility results with preliminary project scaling, layout, and overall guest experiential design – created to assist Ownership group in confirming design intent and project budgets.
Posted information and images regarding this assignment is limited at client's request.