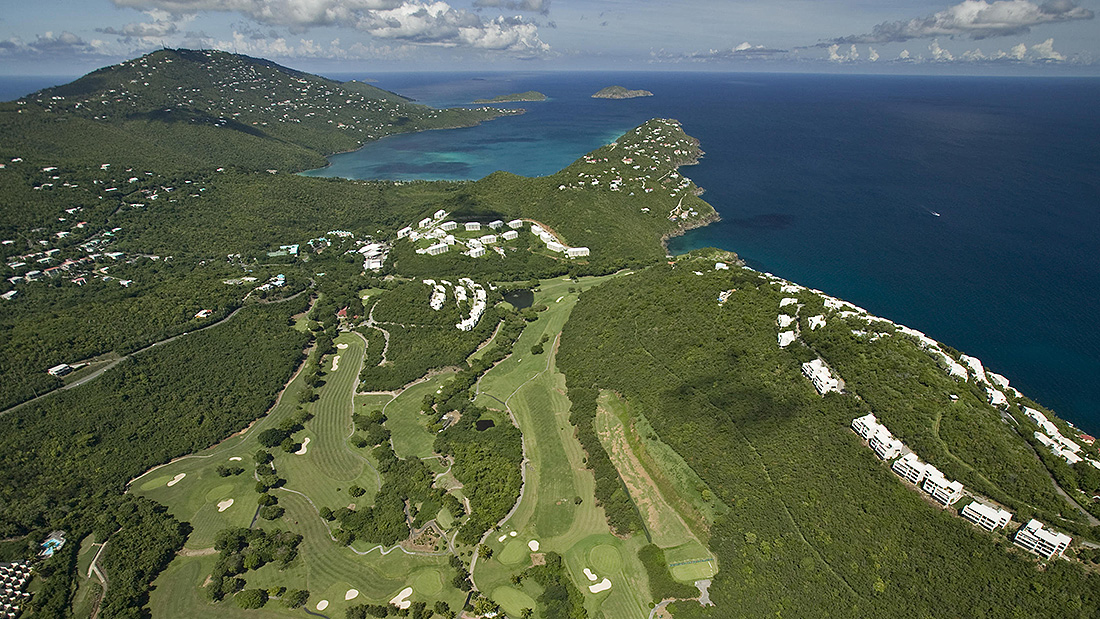 Due Diligence for Resort Acquisition
Newfield Enterprises International  |  Due diligence for resort acquisition, involving a master-planned golf community in development in Lovenlund (on St Thomas) in the U.S. Virgin Islands ("USVI").  The due diligence was prepared on behalf of an international family office (based in Riyadh) considering an investment in, or outright acquisition of the property.
Our due diligence work for this resort acquisition included a review of historic operating results, the appeal of the community's residential product to buyers, repair and maintenance issues, and staffing matters.   A forecast of expected operating performance was prepared, along with a budget for upgrading the property to assure continued first-class operations.
The Mahogany Run Golf Course that was one component of the prospective acquisition, had been completed in 1980.   The course enjoyed a top reputation with its design by George and Tom Fazio.   At the time  of the due diligence, Mahogany Run was the only golf course on St. Thomas island.  Another interesting feature of the property is the historic Old Stone Farm House Restaurant, situated in a restored farm building on the 300-acre former Lovendahl (Danish) sugar plantation.
Lovenlund is a settlement near Magens Bay on the north side of the island of Saint Thomas.  St. Thomas along with Saint John, and Saint Croix, form a county and constituent district of the USVI.