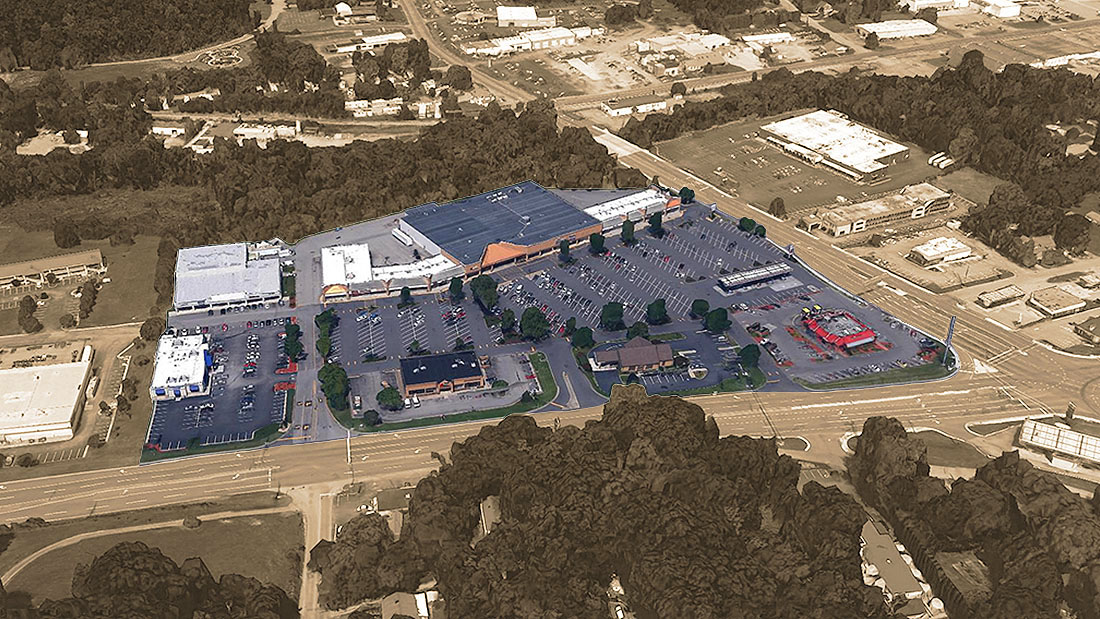 Due Diligence for Shopping Center
Due diligence for shopping center acquisition, the Phillips Edison & Company, Inc. (REIT) acquisition of Lakeside Plaza in Salem, Virginia.
StoneCreek Partners provided due diligence consulting in connection with buyer's shopping center acquisition, including property inspections, Phase 1 environmental reviews, tenant lease confirms, and rent rollover analysis, for this grocery-anchored community shopping center.   Support of the buyer included preparation of tenant lease abstracts, estoppels, SNDA (subordination, non-disturbance and attornment) provisions, and a review of common area charges (CAM) and vendors, among due diligence items.
Tenancies at Lakeside Plaza shopping center included a typical roster of anchor and inline retail tenants.   The due diligence for this shopping center acquisition included co-tenancy considerations with regard to an on-site Kroger Fuel Center (a branded c-store gas station) albeit with limited convenience store offerings.
Salem is an independent city in Virginia adjacent on the east with the city of Roanoke (Virginia).  The city is located in southwestern Virginia in a scenic setting along the Blue Ridge Mountains  The shopping center is located at 161 Electric Road, Salem, Virginia 24153.
Phillips Edison & Company, Inc. (Cincinnati) is an internally-managed real estate investment trust (REIT), one of the largest owners and operators of grocery-anchored shopping centers in the U.S.  The company has purchased and managed more than 300 grocery-anchored shopping centers throughout the U.S.