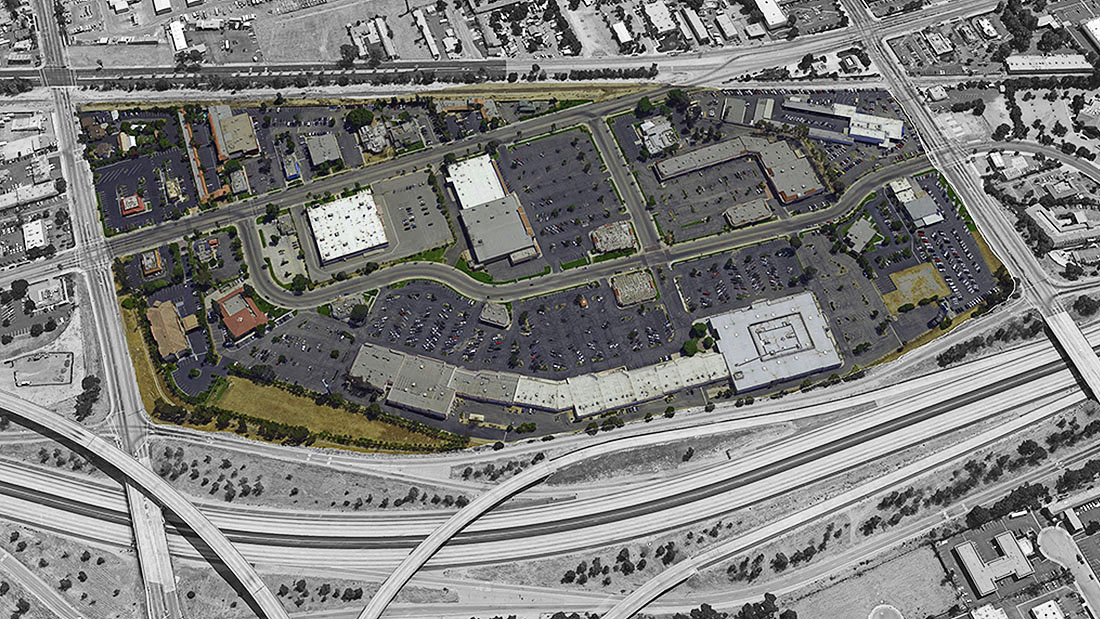 Tri-City Shopping Center – Owner's Rep
A+O Properties, Inc. (Los Angeles)  |  Owner representative, tenant leasing rep, and property manager for community shopping center in Redlands, California.  Work included owner representation to other investor groups and anchor tenants involved with center ownership.  Self-administered property inspection services and tenant lease audit matters.
StoneCreek's work included the preparation of redevelopment plans for this major Inland Empire region property, a plan that envisioned a mixed-use district dubbed, "Redlands Marketplace."  Shown below, the facility's owner's at the time reviewing redevelopment plans.  A unique feature of the great value for the property is the more than 1-mile of north-facing interstate highway frontage bordering the northern boundary of the Tri-City shopping center property.  Interstate 10 is one of the primary routes to and from Southern California mountain and desert recreation areas, ski areas, Palm Springs, and the like.