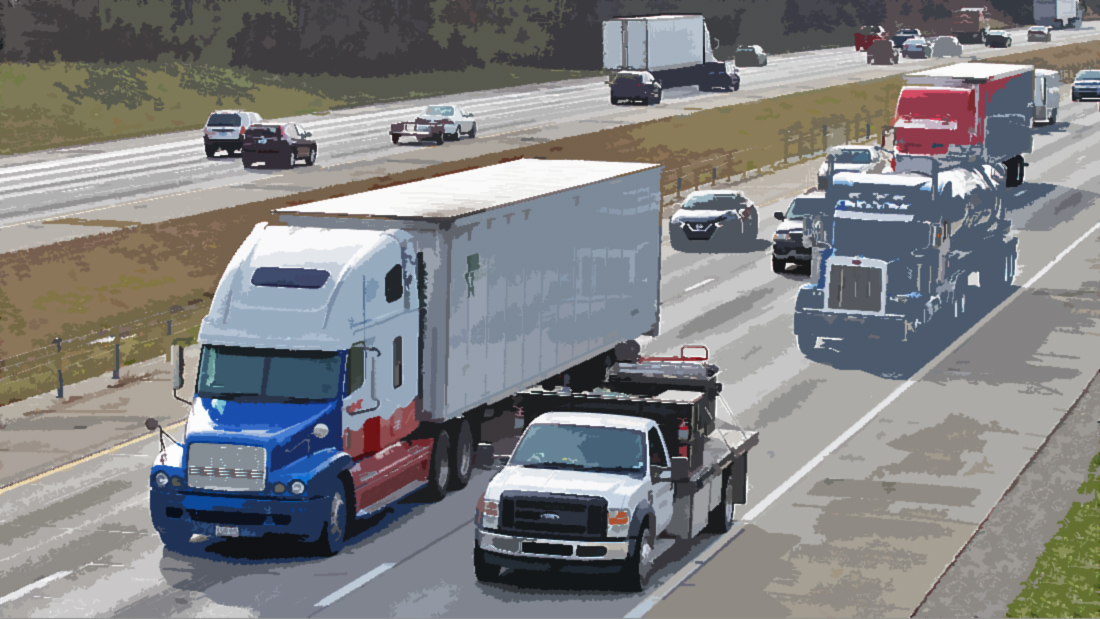 Truck Tonnage Declines in 2020, Through August
SCP's The Economic Growth Monitor
Truck tonnage declines in 2020 included the fifth consecutive year-over-year decline in the U.S., through August 2020.   Freight transportation is a barometer of U.S. economic health, making monthly truck tonnage estimates a key indicator for local economic development officials.
Trucking represents an estimated 72.5% of tonnage carried by all modes.  According to American Trucking Associations, in 2019 trucks hauled 11.84 billion tons of freight.  The American Trucking Associations is the largest national trade association for the trucking industry.
Transport Topics reports on truck tonnage throughout the year.  Their most recent recap is available here: Tonnage Declines 8.9% Year-Over-Year in August
The American Trucking Associations' press release about truck tonnage declines in 2020 is available here: Index 8.9% below August 2019.   According to the ATA, the apparent softness in truck tonnage was due to softness in the industrial and energy industries where truck loads are heavier, than any softness in consumer-related loads.   Fleets hauling for retailers reported strong freight volumes.  ATA calculates  U.S. tonnage volumes and index based on surveys from its membership and has been doing so since the 1970's.