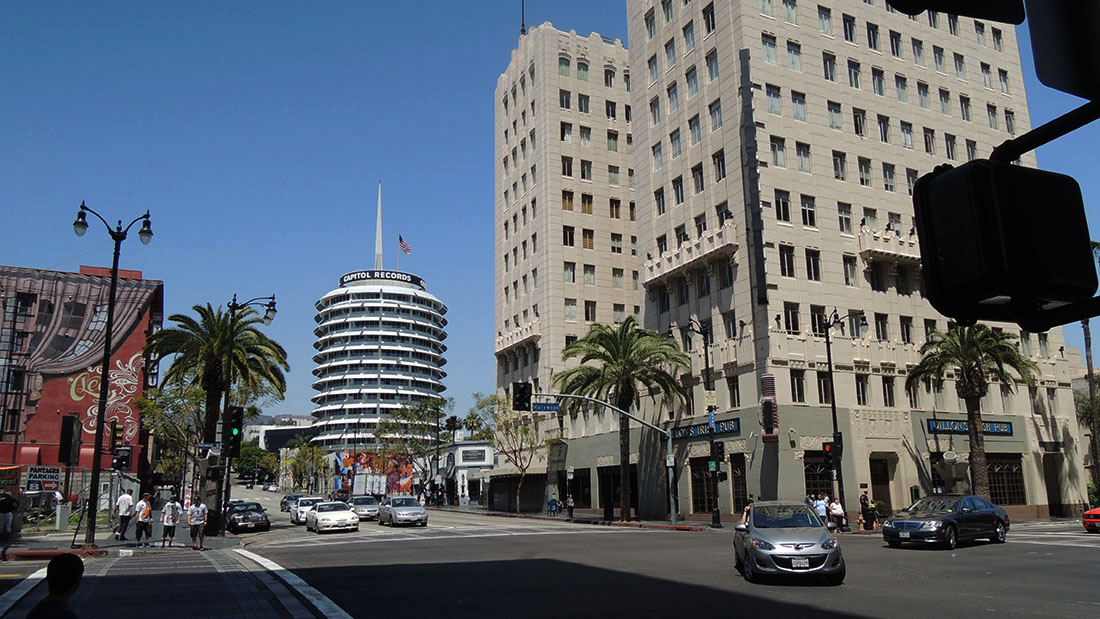 Project Consultants for Community Redevelopment
Project consultants for community redevelopment providing analysis and due diligence required for "blighted area" designation, in connection with the 1,107-acre community redevelopment project area for the Hollywood community (Los Angeles, California).  The Hollywood Redevelopment Plan was subsequently formally approved and placed under management of the City of Los Angeles redevelopment agency.
Our work as redevelopment project consultants included extensive review of companies, jobs, and residents within the proposed redevelopment project area.  Among the interesting analytics to emerge from this due diligence, was our compilation of the extensive industry "back-of-house" that existed throughout Hollywood – the myriad of professionals and small businesses that together are the foundation of Hollywood's film, television, music, and overall creative industry.  Among many, one rationale for the Hollywood redevelopment project area was simply the need to preserve an enhance this foundation of creative industry small businesses throughout Hollywood – an economic development imperative.
Among the projects pursued according to the redevelopment plan was Hollywood & Highland which opened in November 2001, a development of TrizecHahn.   Hollywood & Highland was part of a strategy to revitalize Hollywood Boulevard.  The well-known urban entertainment project was built with partial funding from the Community Redevelopment Agency.
Our work in providing the due diligence support for this required blighted area designation was on behalf of the Community Redevelopment Agency of the City of Los Angeles, at the time, the municipal agency response for the Hollywood district.  More precisely stated, our work and the redevelopment plan was prepared by the Community Redevelopment Agency of the City of Los Angeles, California (the "Agency") pursuant to the Community Redevelopment Law of the State of California (Health and Safety Code, Section 33000 et seq.), the California Constitution, and all applicable local codes and ordinances, and is based on the Preliminary Plan as amended.
Our work and the resulting redevelopment project area designation was prior to action taken by former California governor Edmund Gerald Brown Jr. in 2011, to abolish the hundreds of local California community redevelopment agencies.   The Governor later sought and secured voter approval in 2015 for the rebirth of incentivized local redevelopment  through the Community Revitalization and Investment Authorities ("CRIAs") Act (California Assembly Bill 2).