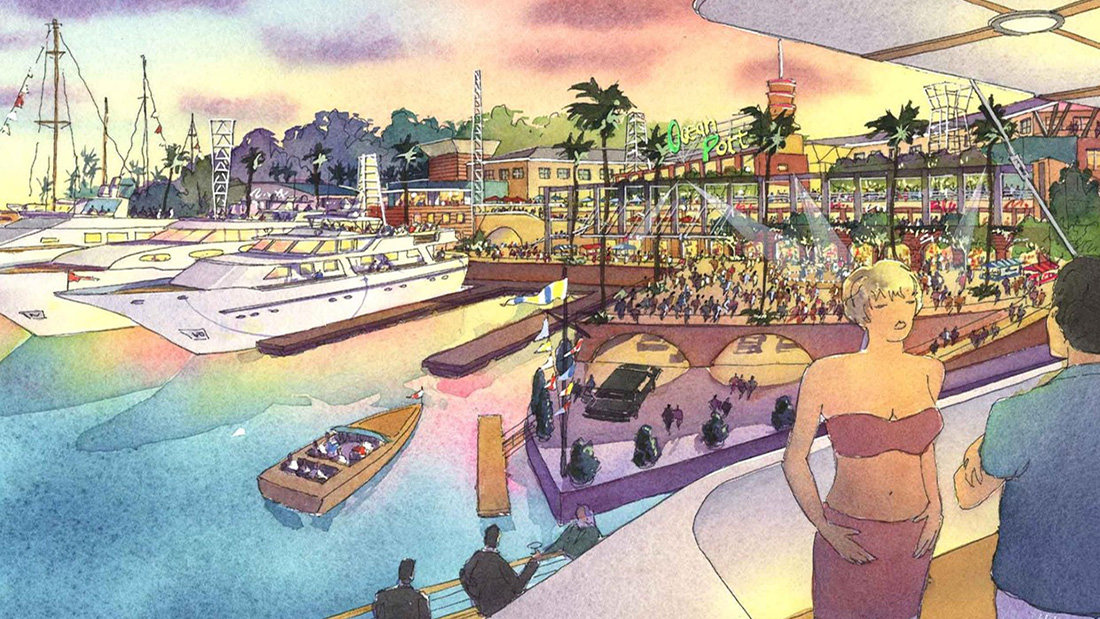 Covid-19 Upended a Luxury Hotel Truism
Covid-19 upended a luxury hotel truism in 2020, that wealthy travelers make luxury accommodations impervious to economic downturns.   Those of us involved in the hotels and resorts industry, particularly the luxury segment, well remember the longstanding promoter's line that luxury hotel investments were among the "least risk" real estate asset classes due to their business being about the rich.
As of November 2020, we see that among lodging segments, luxury hotels have been the most dramatically impacted by the pandemic.   Two of the leading luxury destination markets, experienced a decline in occupancy to 37% for the March through August, 2000 reporting period (per a CBRE report).   This is a remarkable result even given the pandemic.
Travel restrictions, quarantines, infection rates, and safety concerns have gutted corporate travel and group business of all kinds, adding to how Covid-19 upended a luxury hotel truism in 2020.   Looking ahead, although there is some evidence that the luxury segment rebounded reasonably well after past recessions, there has been no "black swan" economic event similar to this year's pandemic.   Luxury travel will return, whether for leisure or business, but we may also remember this year as having propelled alternate accommodations – eco resorts, glamping, and the like.
Ironically, that staycationing concept and the driving distance lodging distances that are implied, proved to be the winner.  California's coastal resort segment might have been one exception to the difficulties with luxury travelers, but the additional California policies for shuttering industries (including Covid-19 restrictions for accommodations) was an additional impedance.
We will now remember 2020 as the year that exploded this "luxury hotels are the safe investment" myth, perhaps fallacy.   There have always been independent luxury accommodations, since those days when our ancestors traveled the early highways and inns popped up along the way.  But it is the luxury "chain" concept were the "luxury can't fail line" really took hold.
Some History of the Luxury Lodging Segment
William B. Johnson helped to propel this promotional line, in the years following his acquisition of the Ritz-Carlton hotel brand in 1983.   Most hoteliers are unaware that part of W.B. Johnson's legacy is the initial founding of the Hotel Asset Manager's Association ("HAMA").   Founding HAMA members were asset managers involved with luxury hotel investments, each of which on behalf of owners deeply unhappy with the annual coupons coming from these assets.
Other luxury lodging brands were getting going in those days.  Just before W.B. Johnson, Rosewood Hotels & Resorts was founded by Caroline Rose Hunt in 1979.   And although a somewhat parallel development, between 1981 and 1983 the first of the boutique hotels opened.  These included the first Kimpton Hotel and the first Morgans Hotel (in New York, an Ian Schrager and Steve Rubell creation).
The 1980's saw more luxury chains take hold.  The Mandarin Oriental name was established in 1985 following the merger of Mandarin International Hotels Limited and the holding company of the hotel The Oriental.   Aman Resorts got its start in 1988, the result of Adrian Zecha's initial interest in building a vacation home in Phuket which became a plan to open a boutique resort with Anil Thadani and others.
In the next decade, in 1999, Fairmont Hotels would merge with Canadian Pacific Hotels, creating the truly iconic luxury lodging brand as we know it today.
There are certainly predecessors to these chain roll-outs, such as Four Seasons (which took hold following Inn on the Park in 1970), and, RockResorts which dates is origin story to 1956 at Caneel Bay on St. John USVI.   Few of these founders would have believed that a day would come when luxury hotels were the emptiest of hotels, when Covid-19 upended a luxury hotel truism in 2020.