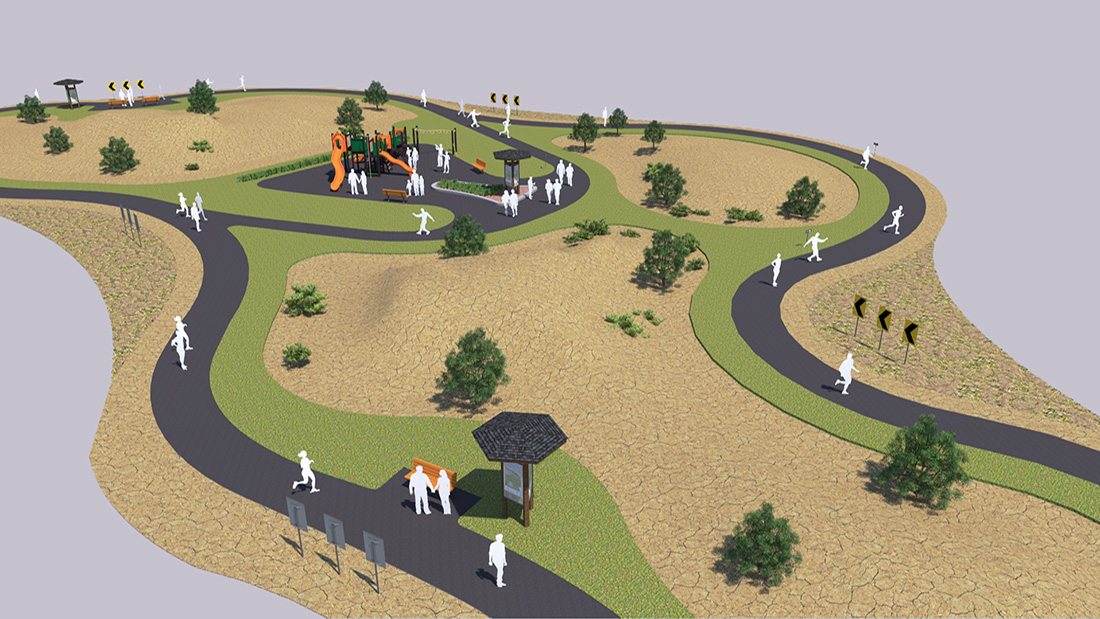 aec   Confidential Client  |  As outdoor recreation consultants and designers, part of an overall land use planning assignment for a new master-planned community called for a new kind of public park feature.   We devised a public park featuring a looped rollerblading path designed for co-use with walker and joggers.
This active participation gathering place is one of a number of AEC Wellnyss (wellness) strategies for planned communities.  The looped pathway was intended to not only be functional and easy to secure, but to also be part of a high-activity gathering place for the entire community – a place-making hallmark.
Illustration work shown here is a product of aec's Rapid Prototyping Unit, combining feasibility results with preliminary project scaling, layout, and overall guest experiential design – created to assist Ownership group in confirming design intent and project budgets.